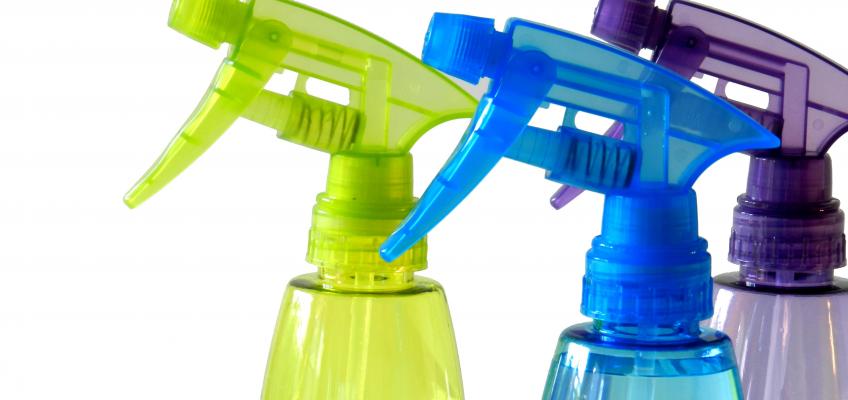 Winter Cleaning Checklist
01/29/2016
Waiting until spring to do all of your deep cleaning might seem appealing, but really - it's just creating more work for you in the long run. If you take the time during the winter to prepare for spring cleaning, you'll be surprised how much easier your tasks become and how much time you will save. Take the winter months to fully prepare for the spring! This checklist makes it easy to get things done so you can really enjoy the changing of the seasons instead of cleaning all through spring.
Pick Your Projects
Do you want to tackle the whole house, just a few rooms, or the exterior this year? Make a plan specific to what you want to accomplish so you won't become distracted by other jobs and end up with a handful of partially completed projects.
Create a list:
Pick a space in your home each week or month, depending on the size or the amount of work that needs to be done. On your schedule keep track of the supplies that you will need, such as mops, brooms, paint, etc. This would also be a great place to assign tasks! If you have children old enough to help with aspects of a job, assign them age appropriate jobs like dusting, wiping walls, etc.
Declutter!
Start going through the house and decide on which items you no longer use or need. Donate those items that you no longer have a use for or throw away the items that are beyond repair. This will make the deep cleaning when the weather picks up much easier because you have fewer items in the way.
Start on the smaller projects:
Have "organize the pantry" on your spring cleaning list? Why not decide on what you would like to have in your pantry and what items belong somewhere else in the house? Use the winter to create labels or find the right kinds of containers to create the organization that you want. Want to clean out the kid's play room this spring? Start by dusting, wiping the walls down, or take stock of the toys already in the room.
Prepare!
The biggest part of this checklist is just to be prepared. If you want to paint this spring, be sure you know which color you want. Use websites like Houzz to decide which projects you most want to tackle if you want to do some home improvements. When you're fully prepared for spring cleaning, you can accomplish your goals faster!
Don't while away the winter months waiting for spring to come so you can start the projects you've been dreaming about for months. Start today and actually enjoy the spring months!