A Place for Everything
Gorgeous Garage provides a variety of garage accessories to customize your Monkey Bars Storage system & meet all of your storage needs. From saddle racks to adjustable shelves, we have you covered.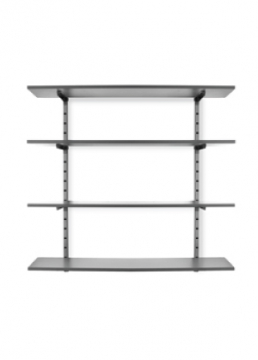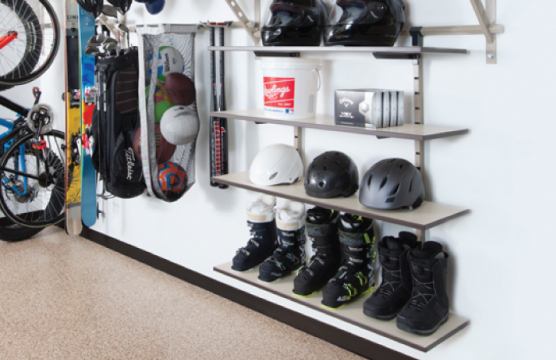 Adjustable Wall Shelves
Our adjustable shelves can be mounted almost anywhere in the garage and don't require hooks to store items.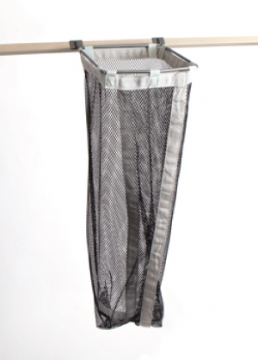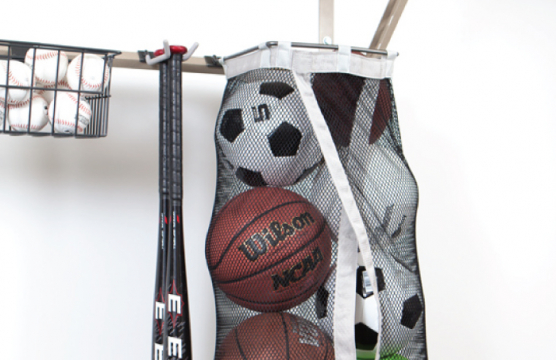 Ball Bag
No more tripping over a loose soccer ball or football. The ball bag creates a convenient and easily accessible area for all types of sports balls.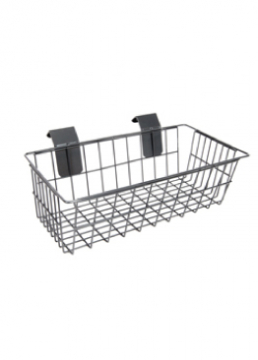 Wire Basket
Everyone has a few odds and ends that don't really go anywhere. With the Wire Basket, these items now have a home, and are easy to grab and go.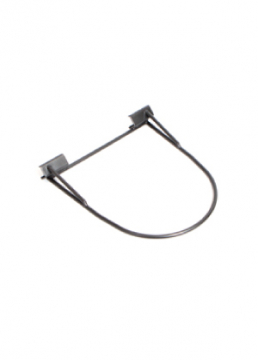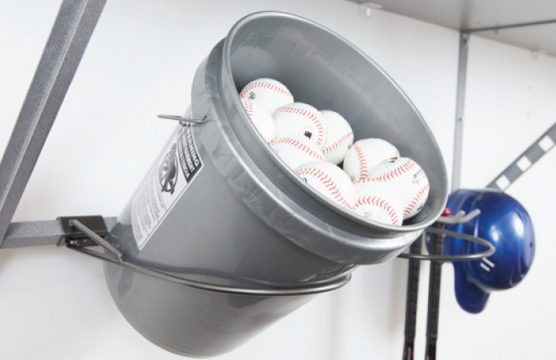 Bucket Holder
The Bucket Rack takes the baskets concept even further. Using buckets to organize things like golf balls, spray paint, and muddy shoes is easy and convenient.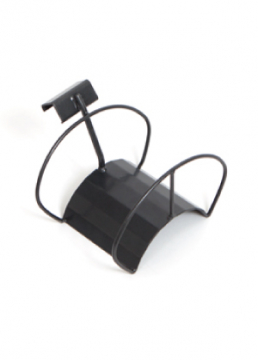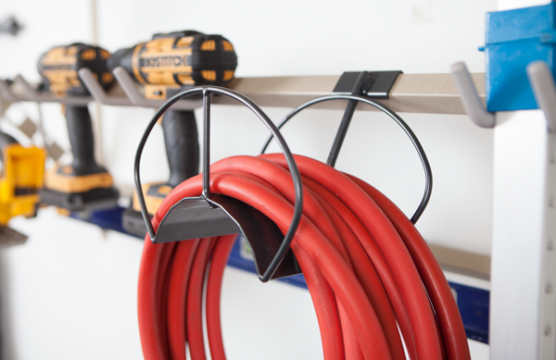 Hose & Cord Holder
From extension cords to garden hoses to air hoses, the hose and cord holder keeps things coiled neatly and out of the way.