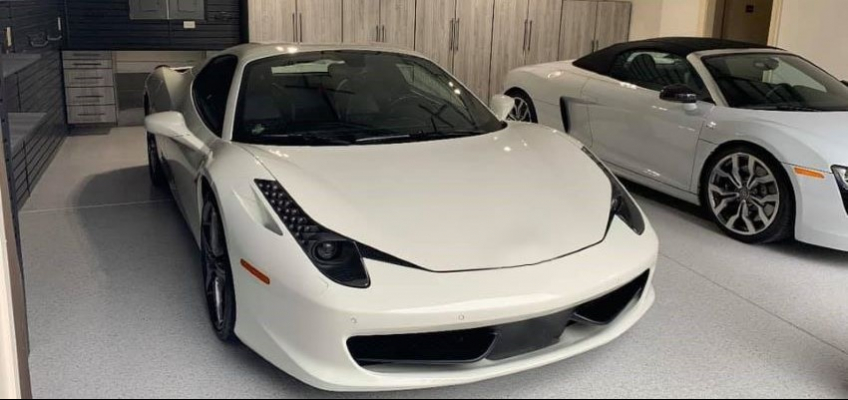 Building A Garage For Car Enthusiasts
10/28/2020
One of the most idealized visions of the American dream involves having a great car and being able to go anywhere you want. This is no stereotype, either. 93 percent of American households own at least one vehicle. Having a car isn't just functional...it's a source of pride.
Traditionally, we keep our cars in garages, a place to park it and work on it when we'd like to. But over the years, garages have become more of a place to store odds and ends and the car gets forced out onto the street.
We want to have a garage that functions in both senses...to store your belongings but also showcase your cars to your friends, to your neighbors and to yourself.
If you're interested in making your garage better equipped to not only park your car, but even perform maintenance or detailing, here are some tips to get you started.
Clear Out Space
This should go without saying, but you need to have quite a bit of space in the garage to store your car and have the maneuverability to work on it. While garages themselves can vary greatly in size, you should be able to make enough space for a single vehicle.
Our own Monkey Bars garage shelves are excellent options for creating space. They use wall space to hang items that tend to be stacked on the floor. Garage slatwall is an alternative option for car enthusiasts. It is great for storing small tools and implements on the wall so you can easily see and grab them when needed.
Get a Good Toolbox/Cabinet
Many homeowners also enjoy being able to work on their vehicles from the comfort of their own homes. There's something fulfilling about being able to spend a warm summer evening up to your elbows in grease in the garage.
We don't want to ruin that pastime by spending the majority of the time searching for tools. I don't want to have to dig through a box of sharp metal implements to find the one small socket I need.
A good tool cabinet is worth putting some money down on. Having a portable or sliding box is great for organizing, but also for keeping close when you're working around a vehicle. It's hard enough getting up and down when you're working underneath the car. Compounding that by needing to walk back and forth to a small toolbox across the room can waste a lot of time and energy.
Getting a metal box is also recommended, as they are more durable than hard plastic and are more resistant to stains. Add some labels to compartments to make it even easier to find things.
Add a Protective Floor Coating
With the amount of wear and tear auto repairs in a garage can bring, having a floor coating to protect the concrete is important.
A lot of things can go wrong when you keep your vehicle inside. Aside from standard damage, things like liquid leaks can cause permanent stains or damage. Sliding things, like jacks, along the floor can gash and scratch the concrete. Installing a coating offers additional protection.
Epoxy coatings are a great option, but if you expect heavy use, consider going with a polyaspartic or polyurea coating. Polyurea is a much more durable formula that is completely liquid-resistant and doesn't peel or yellow.
Finally, a coating or garage tiles is a great way to add a splash of color to the space while still being functional.
Find Garage Essentials
Lastly, add things to the garage that are essential for home vehicle maintenance. Here are some things you'll want to look into:
Air Compressor
Wet/Dry Vac
Floor Jack
Car Creeper/Roller
Battery Charger
Hand Cleaner/Towels
Steam Cleaner (for cleaning upholstery)
In addition to this list, you can consider other additions to the garage itself, such as adding specialized lighting or a workbench sink.
---
Second to the home, vehicles are typically the most expensive item that people own. Why not protect that investment and give it a place to be showcased instead of just stored?