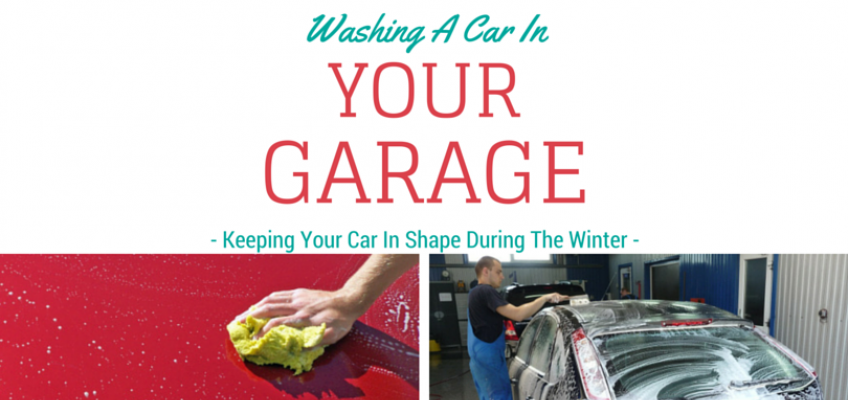 Washing A Car In Your Garage
01/16/2015
Winter is here! From skiing to snowball fights, we find ways to enjoy the freezing temperatures of the everyday. Yet, in the midst of all of these winter activities, we may forget some of the necessary things that get piled on our "to-do" list during this season.
One of the most important winter tasks is to consistently wash your car. Even though we may want to avoid washing our car, thinking that it will only get dirty again the moment we start to drive, it is something that must be done. When we drive in the winter time, the salt that is poured onto the roads will start to eat away at the paint, chrome, and other metals of the car. This damage can, over time, reduce the overall value of your vehicle when it comes time to sell.
No need to fear! You can still wash your car when it's cold outside… inside! Here are a couple steps to washing your car inside your garage:
1. Water Proofing:
In order to keep your tools, wood framing, or drywall from getting soaked, be sure to place some large waterproof tarps up to prevent damage. If not already done, think about having a waterproof epoxy coating added to your garage floor in order to prevent future long-term damage from the elements as well.
2. Washing:
Once you have everything covered and water proofed, be sure that most of the mud and snow are off of your car prior to pulling in the garage. While washing, be sure to clean every inch you can to get all of the salt out of the wheel wells and from off of the under carriage of the car. (Caution: be mindful of how much water you spray because you will be cleaning it up later.)
3. Clean up:
After your car is clean (and DRY!), pull it out of the garage to start clean up. While you let the tarps dry, use a broom or floor squeegee to push the water on the floor outside. Then, once dry, fold up the tarps and store them away until your next wash!