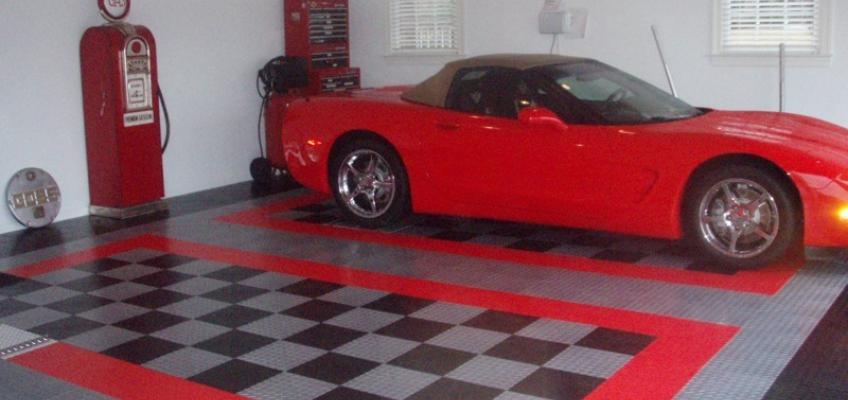 The Car Enthusiasts' Guide to Garage Organization
01/23/2014
For a car enthusiast, the garage is a home within a home. It is where a great deal of time is spent, and for most, it is a refuge from screaming kids, and a stress reliever from work. This workspace is a vital part of a fine tuned vehicle, and important to not only car care organization, but storage as a whole. The following ideas can help you transform your garage into a quality workspace for you and your vehicle.
Quick Access
There is nothing more frustrating than losing a tool needed to complete a project. Frustration also makes its way in when you're digging through tools trying to find the right one. A key to efficient and successful automotive tuning/upkeep is organization of tools as well as car care products. Keeping like items together, with proper containment can make a world of a difference. Hanging wrenches together, placing quarts of oil on shelves, and storing similar products together can save a great deal of time. Storing these items close to the workspace also saves multiple trips back and forth across the garage. The purpose of these steps is to save time, lessen the burden of trying to find tools, and allow you to complete your car projects without a headache.
Flooring For Ease
If you've worked on an automobile, you know the feeling of lying on a cold garage floor. To lessen the burden, a creeper can be purchased, however if your flooring is cracked or scattered with pebbles, this handy tool can be just as frustrating. We suggest cleaning, repairing, or even re-doing the flooring. Cleaning will remove unwanted filth allowing for a cleaner project. Repairing the flooring will eliminate those annoying cracks, and prevent further flooring damage. Re-doing the garage floor with an epoxy coating can create an easy to clean workspace, and give a sleek appearance. Even the most experienced car enthusiast knows leaks and spills happen, and to be able to easily remove those spills would be a dream. Taking these steps will ensure a quality experience, and help you become more organized.
Space Saving
Although the garage is meant to park your vehicle, many households have so much storage and other items that parking in the garage is out of the question. A car enthusiast's workspace is of great importance, so removing and storing cluttered items is vital. Garage storage systems come in a variety of options, so creating a custom storage space for your garage is simple. With added space in the garage, not only can you actually park the car, but you now have space to work, and storage systems to house all your tools, car care products, and ease the process of everyday access.
Becoming organized may seem like a chore, but it has been proven to save time, money, space, and boost moral. These are just a few suggestions we have, and for more tips and ideas, see other posts in our blog.