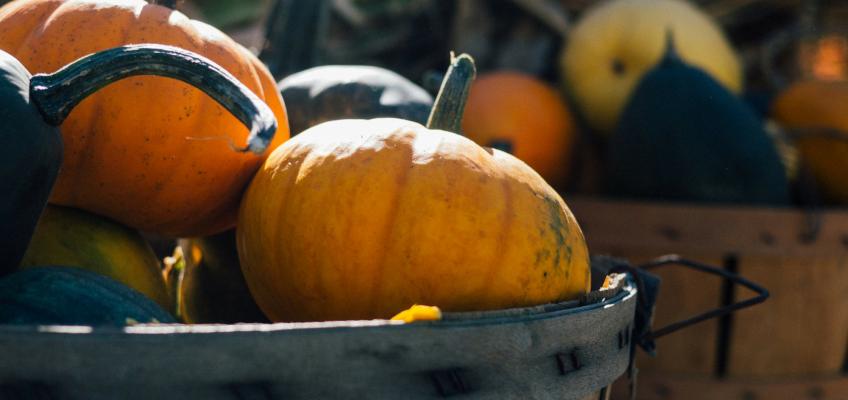 Thanksgiving Storage Solutions
11/13/2015
Thanksgiving is just one day out of 365. Unfortunately, that one day can be very stressful for many people. Planning the food, the place settings, and asking yourself, "How is everyone going to fit?" can be activities filled with anxiety. If you want to decrease the stress before Thanksgiving arrives, planning is key. Take these Thanksgiving storage solutions to heart if you're looking to make this holiday planning and clean-up easier than any of the previous ones.
Outdoor preparations:
You'll probably want to rake up the leaves or prune that shrub before the big day. Make it easier on yourself by not having to search for your garden tools. A hook shelving system,
like this one
, can give you quick and easy access to your garden tools, when you need them.  It's the perfect Thanksgiving storage solution, that will help you out year-round.
Seating:
Chances are you don't have a mansion to entertain in. With tight quarters comes the challenge of seating on the big day. Many people choose folding chairs for additional guests, but storing those chairs can be a headache. Want an easy solution that gets everything up, off the ground, when they are not being use? Try out the
Large Folding Chair Rack
. This rack can hold 12 to 15 folding chairs in only four feet of wall space, perfect for the garage.
Same Day Fun:
Many families enjoy playing football on Thanksgiving in the all-important "Turkey Bowl." If you're not happy about tripping over sports balls, and are too embarrassed with your current storage system to let the guests get the football, try out our Thanksgiving storage solutions with the
Large Sports Rack.
This sports rack multi-tasks well with a space for everything from baseball bats to all your balls. So there's no reason to stop the fun on the big day!  
With the proper Thanksgiving storage solutions in place, you won't have to worry about unnecessary stress during this happy day. Happy Thanksgiving!