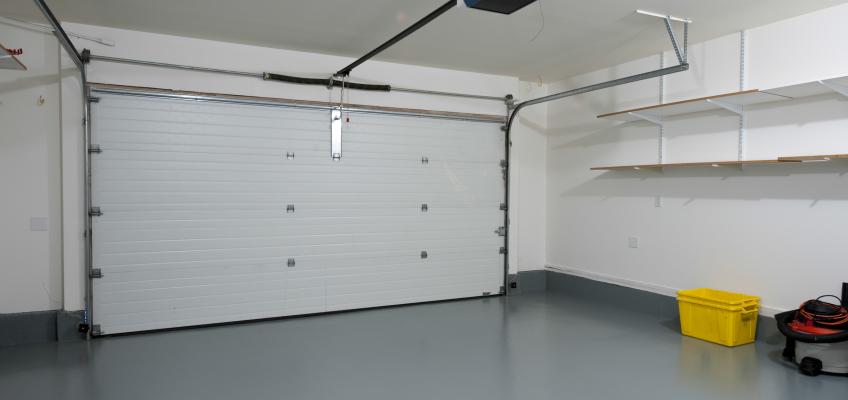 A Seasonal Guide to Keeping Your Garage in Top Shape
10/08/2015
The garage might be one of the most dreaded places to clean. Never mind that you have to come face-to-face with your inner hoarder, you also have to face down pests, mold, dust, and an organizational nightmare. Take a deep breath and don't fret—The Maids has teamed up with Gorgeous Garage to bring you a season-by-season guide for showing some love to this neglected space.
Spring
They don't call it spring cleaning for nothing. It is the perfect time of year to start big cleaning projects you've been putting off, like tackling the depths of the dusty garage. It's not too hot to take on the room where the AC doesn't stretch, but you won't be seeing your breath either. This is the time to do a major overhaul—clear it out completely and scrub it from top to bottom. Can't wait to get going? These 10 things to do before spring cleaning are a good place to start.
Set yourself up for success for the rest of the year with some preventative measures. Did you know that charcoal briquettes absorb moisture? Keep a few in a breathable bag near tools, camping gear, and any other metal items with the potential to rust. Seal cracks in the floor to prevent water damage, or refinish the floor altogether for a clean, fresh start.
Summer
Summer is a great time to purge. After all, it's yard sale season. If you're feeling as though the walls are closing in, there's no reason to hang on to every tool or piece of sports equipment you've ever purchased. If you can't face the task of setting up your own sale, consider donating your unused goods. You can even sign up with services that will pick up your unwanted items free of charge.
Once you've cleared the clutter, make it a goal to take a weekly walkthrough to sweep, remove cobwebs, and put away any stray items. Use this time to sort your seasonal items, too. Bring frequently used summer equipment to easy-to-access areas and throw that winter gear in deep storage—for now. This will prevent the "I know it's in here somewhere" mess that comes from digging through piles of stuff.
Fall
Fall is an incredible time to focus. Summer vacations are a thing of the past, and you're ready to hunker down and get to the task at hand. This is the season to pay attention to details. Take inventory of your storage options and the state they are in. Scrub shelves clean, clear out bins, and see which hooks and hangers need to be replaced or added.
Now is also a good time to start thinking about clearing some space for upcoming school projects and holiday additions, such as Thanksgiving centerpieces or Christmas presents. If you're using autumn as an opportunity to start new projects, make yourself a work area, which can double as a gift wrapping zone come the holidays. Remember to keep it organized, though, and clean up after each use.
Winter
Holidays, snow sports, visits from family--things can get chaotic this time of year. Good thing you spent autumn staying tidy and organized, so now all you have to do is remember where you stored the good wrapping paper.
Things can get wet, muddy, and icy during this time of year. If you live in an area that receives powdery snow, use it like a sponge to remove water and grime. Simply shovel a pile over the floor, allow it to absorb moisture and dirt, and sweep away before it starts to melt.
Alternatively, if you live in a milder climate, keep winter wear and tear at bay by using a good garage floor wash with a concrete degreaser, a wide short-bristle broom, and a high-pressure nozzle. Scrub the cleanser in the floor with the broom, then rinse with pressurized water.
Staying clean and organized from season to season breaks up tasks enough so that tackling even the messiest of garages becomes a surmountable goal. Happy housekeeping!