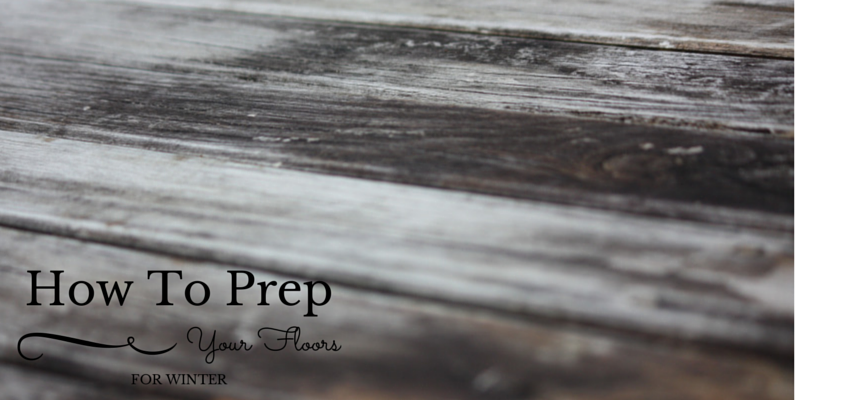 Preparing Your Floors for the Weather
11/11/2014
With the rainy season and the cold snow approaching us rather quickly this time of year, now is the time to make sure you are prepared. There is the traditional preparation that most people remember to do, things such as checking for proper insulation in the attic and other parts of the home, making sure that the windows are sufficiently sealed so they do not let in the cold. Homes that rely on wood stoves for heat often times are finishing up chopping the firewood that they will need for winter for their preparation. Below are some really useful preparations that you can make for your own home, that are often overlooked.
Guest's Entrance
One of these often forgotten preparations is to prep your floor surfaces. There are many areas in your home that might need floor prep for the coming rain and snow. The main entrance to your home is a vital area of preparation in for the winter months. This part of your home a lot of times becomes the storage place for heavy coat, shoes, snow boots, and gloves. Guests, your children, and whoever else comes in and out of your home during the winter will be tracking in whatever weather is outside. To prepare for this, a nice sturdy throw rug that covers a good area of this entrance way to your home can do a lot for you. Not only will a good throw rug help you and your guests keep traction while going in and out but it will also protect your carpet or hardwood floors under it from the wetness, rocks mud and whatever else could be tracked in.
Homeowner's Entrance
Another floor area that should be prepped well for the winter months is the garage floor. Most of the time homeowners enter their homes through the garage after parking their cars. Sometimes we can prepare for others to have an easy and safe entrance to our home, while we neglect the one that we ourselves use most often. It's important to have your garage floor adequately prepared for the snow melt that you and your vehicles will be tracking in. Not having a good garage floor can lead to dangerous slips and falls from the snow and ice, as well as some types of water damage. A great way to make your garage floor ready for the harsh winter months is to have a nice epoxy layering over the cement. A multiple layered epoxy garage floor will last for years and years and the non-slip chips that are broadcasted across the covering prevent falls and slips in any condition. Another advantage that the epoxy flooring gives you is that it is completely water proof. When the snow from your car melts off and leaves you with a big puddle in the middle of your garage, you can simply sweep it out the door.
High Traffic Areas
The last area of flooring that can sometimes be forgotten in the last few months of the year are the high traffic areas, such as hallways and living room floors. As we know November and December bring with them the holiday season. The holidays usually bring many visits from friends and family. This means lots of foot traffic in the living room and the halls that lead to bathrooms and kitchens. The best way to prepare and protect your floors from the increased wear and tear is to put down area rugs and runners in these high traffic areas. A protective runner that still looks stylish can be about 30-40 dollars but they will last you a few holiday seasons. The wear and tear that they prevent from happening on your permanent floors will save you money in the long-run.
Make sure that you have all of your winter weather preparations complete, even the areas that can be overlooked. When those cold and wet days come along you will be glad that you took extra steps to weather proof all areas of your home. Doing so prevents slips and trips, and also can save you some money on heating bills. These preventive steps will prove to be valuable in the long run, as the old saying goes it is better to be safe than sorry.