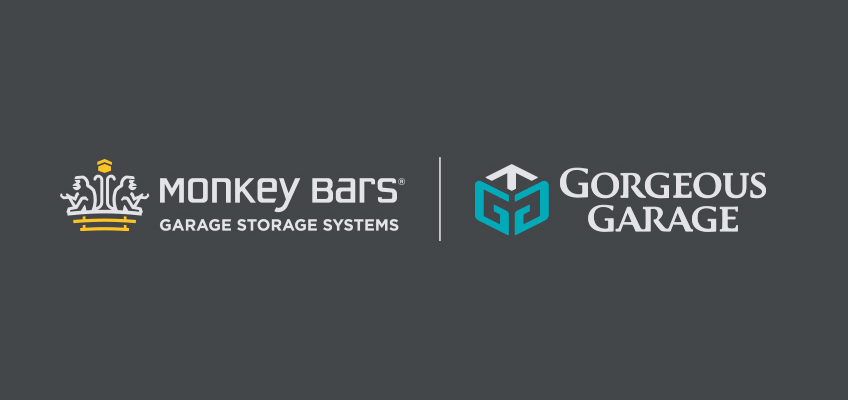 Monkey Bar Storage Announces Gorgeous Garage Rebrand
11/15/2019
Gorgeous Garage is pleased to announce our updated identity in the garage enhancement industry. This significant branding change better reflects our core goal of giving homeowners a gorgeous garage, while maintaining the product strength and durability that our customers have come to expect. This new branding initiative also encompasses our full range of garage enhancement products, design expertise, and organization services.
You will notice changes to our logo and brand colors, but our products will remain the same durable, functional and style solutions you expect.
As part of our rebranding strategy, the Monkey Bars insignia and colors will not change but will be specific to the flagship shelving product line. Garage cabinets, floor coatings, ceiling racks, and slat wall products will now fall under the Gorgeous Garage brand.
A new website will launch in the coming months. The website's primary objective will continue to provide product and local dealer information. In the interim, the corporate website has been changed to the new name and colors under GorgeousGarage.com. MonkeyBarStorage.com will forward to the new site.
We are confident that this brand update will promote a greater focus on color coordination, storage layout and design, and product customization for our dealers and their customers.
We appreciate the support of our customers, dealers, and other associates during this transition. Please email [email protected] with any questions or comments.
Contact Info
Company: Gorgeous Garage
Company URL:
gorgeousgarage.com
Email:
[email protected]