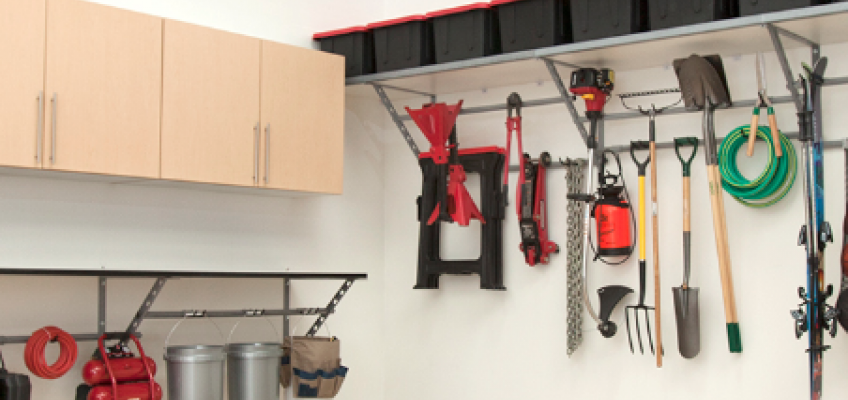 Hurricane Victim Gets Complete Garage Makeover From Gorgeous Garage
11/12/2013
In an effort to help the local Salvation Army, Garage Storage of Missouri City paired with 800 Got Junk and the National Association of Professional Organizers' Houston chapter to provide one homeowner in the Houston area with a complete garage makeover.
Each contestant was evaluated on the state of their garage, level of need, and an essay which they submitted. Hundreds of applications were received and narrowed down to three finalists. Professional organizers were brought in to evaluate and judge the finalists' garages.


After much deliberation, Peggy Kircher was announced the lucky winner. With the help of her 21 year old son, Peggy had written an essay about why she deserved the garage makeover. Peggy's essay explained how her home had felt the repercussions to Hurricane Ike in 2008. With a home that had been flooded, she was left with the decision to either sell her home as is or to completely redo everything. Room by room, Peggy redid her home over 18 months, making it into the home she'd always dreamed of. While her home was always what she'd dreamt of, her garage quickly became a holding ground for everything that didn't fit into her home.
With help from Garage Storage of Missouri City, Peggy and her son completely emptied out the garage and piled the contents. Importance of items were determined and extra clothing was donated to the Salvation Army.
Johnny Goff, owner of Garage Storage Missouri City, created a garage storage system around Peggy and her son's needs. Since Peggy's son is a basketball coach, special slots were made for him to place his basketball shoes. Because the washer and dryer are kept in the garage, a special shelf made for cleaners and detergent was created. Everything is unique to the Kircher family's needs.
Now Peggy's garage is the envy of the neighborhood. She loves the finished look and the quality of the products. However, her favorite feature is that after many years of not being able to, she can now fit her car in the garage.