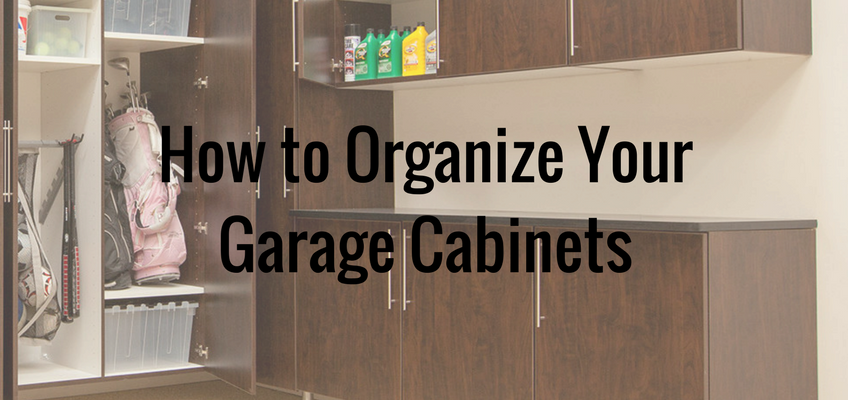 How to Organize Your Garage Cabinets
02/16/2018
When you have new cabinets installed in your garage it can be hard to know how to keep them organized. Items stored in garage cabinets are typically winter clothes, sports equipment, holiday decorations, cleaning supplies, paint and anything else that doesn't have a place inside your home. The Monkey Bars garage cabinets are perfect for storing these items and I want to share a few ideas with you on how to keep them organized.
1. First go through all of your items you have stored in your garage. Make it a family project. Create separate piles of items you want to keep, toss or donate to your local Goodwill. Don't be afraid to get rid of those old toys!
2. The Monkey Bars Storage System allows you to design your cabinets to meet your every need. Do you need more drawers to store your tools? More hanging space for coats? More shelves for paints and other chemicals?
Purchase drawer dividers to keep smaller items such as nails or paint brushes in their own area.
The Monkey Bars cabinets offer an open shelving system to store all your family member's shoes. Another way to store shoes is by placing a shoe rack inside your cabinets for easy access and organization.
It's important to invest in quality hangers to prolong the life of your winter coats and clothes.
3. Consider installing a Monkey Bars bracket with adjustable bars and hooks inside your cabinets. This will allow you to properly store all your sports equipment, maintenance gear, bikes and scooters.
4. Items used most often should be stored in the front. If you have kids, keep their commonly used toys in the front and at the bottom. Bins can also be placed on your shelves to store smaller items such as hats and gloves. Categorize your items in zones so you know exactly where to go to find your clothes or your sports equipment.
5. The Monkey Bars slatwall is a way great to store tools and other items you use most often. You can also add a countertop to your storage system for extra workspace.
It can be easy to get overwhelmed with everything you need to store, but we want to help make it as easy as possible for you. When you garage is organized, your life is organized.