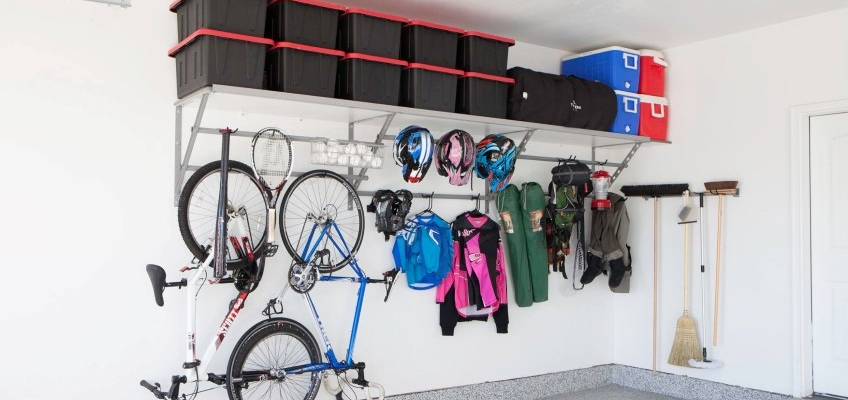 How to Get the Best Out of Your Garage Shelving System
03/12/2020
Almost 1 in 4 Americans claim their garage is too cluttered to park their car(s) inside. This means there are millions of homes around the US with underutilized garages. Garages have become the dumping ground for anything and everything deemed non-essential to those living inside.
This is why a garage shelving system is essential to garage organization. Shelves can be mounted almost anywhere in the garage, taking advantage of underutilized spaces to store the items in your garage out of the way and off the floor.
Items to Store on Garage Shelves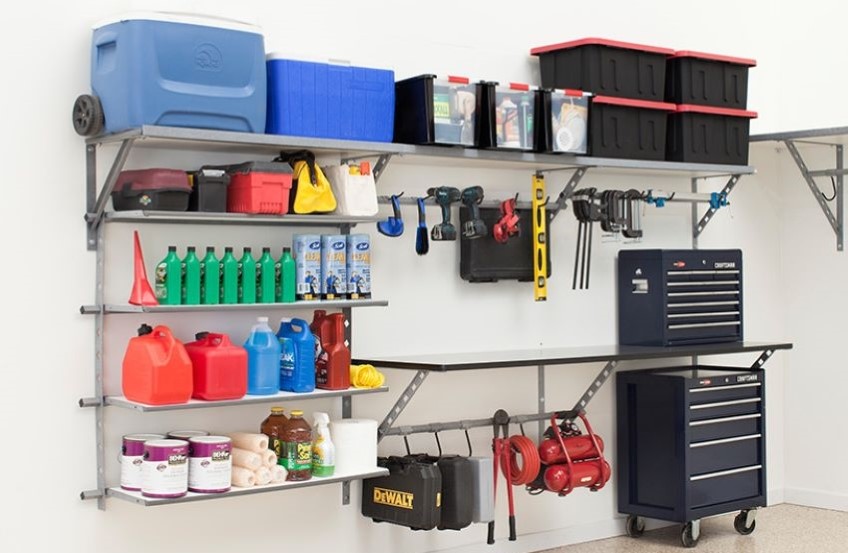 Shelves that are placed higher up on the wall can store larger bins with items such as holiday decorations and seasonal clothes. This can save a lot of space on your garage floor and can be an easy start to getting the best out of your garage shelving system.
Some other items to store on your garage shelves include:
Car supplies such as wiper fluid
Potting mix
Flower pots
Outdoor toys
Sports equipment
Cleaning supplies
Small storage bins
With your belongings stored on the shelves in your garage, you will never have to go on the hunt for a desired item ever again. There are probably several objects cluttering the floor and shelves in your closet. If you're not using these objects often, it may be best to store them in the garage.
Items to Move from Your Closet to the Garage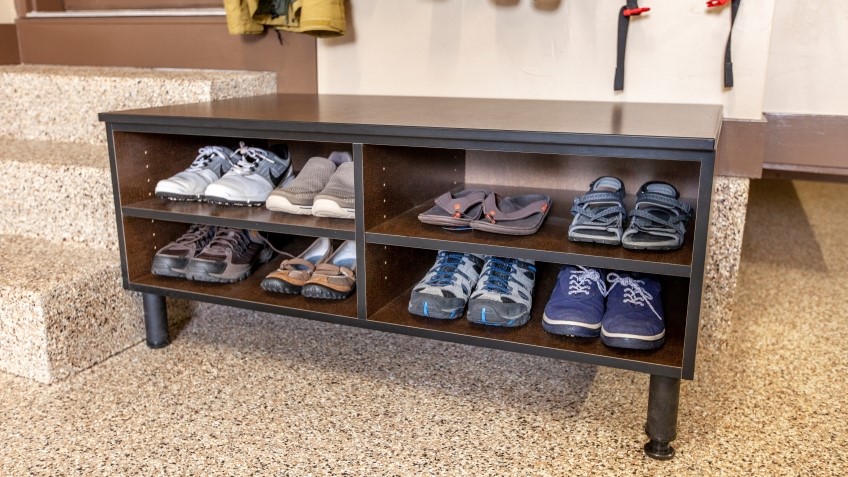 Can you list off all the items in your closet? Closets tend to become a bin to catch all the items that aren't used very often. Remember those shoes you threw in the back of your closet last summer, and still haven't organized? Storing certain items that are cluttering your closet and moving them to your garage can start your journey for getting the best out of your shelves.
Avoid twisting an ankle over the mountain of shoes in your closet by storing shoes on a shelf in the garage. Storing shoes in the garage will make it easy to grab and go for when you are rushing out the door.
If you're using your luggage 1-2 times a year like most people, don't waste the space in your closet storing such a bulky item. Think of all the extra clothes you could fit in your closet if your luggage was out of the way!
Any sports equipment or exercise gear can all be kept in the garage. Weights and yoga mats can be stored on the shelves in your garage to clear up room in the closet. You could set up a workout station in your garage so those items don't sit unused on the floor of your closet, taking up valuable closet space.
Make sure to get the best out of your garage shelving system by adding accessories such as bars and hooks.
Shelving Accessories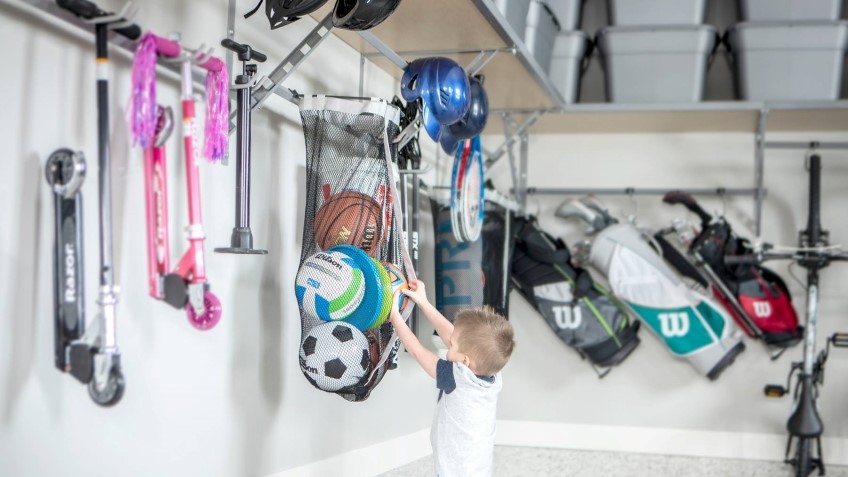 Bars and hooks attached to your shelves can hold your belongings to keep things organized and off the floor. Small hooks can hold objects such as bags, small yard tools and workbench tools. Larger hooks can hold items such as bikes, golf clubs, backpacks, helmets and cords. Heavy-duty hooks can hold even larger objects such as snowboards, skis, outdoor equipment, bats and weed whackers.
A bar bracket with hooks can hold mops, brooms and extension cords. A ball bag provides an easily accessible place to collect sports balls. Everyone has a few belongings that don't have a place to go. With a wire basket, these objects now have a home and are easy to grab and go. You can store items such as golf balls, tennis balls, or water bottles in a wire basket.
Utilizing the shelves in your garage will help you stay organized so your garage doesn't become the dumping ground of your house. How will you start getting the most out of your garage shelving system?