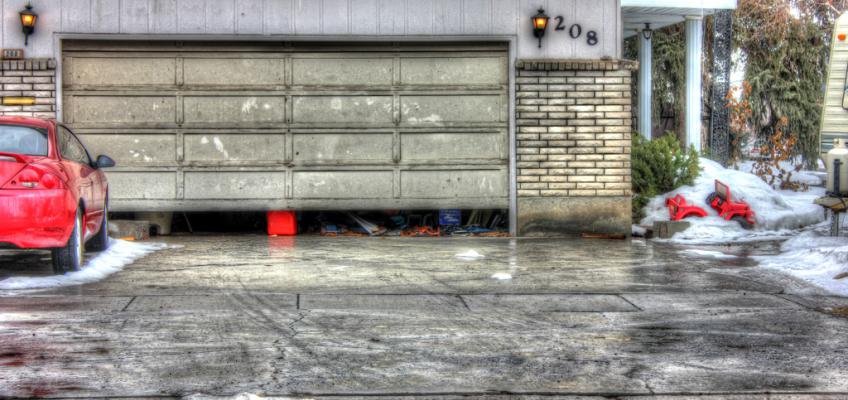 Get Your Garage Back!
02/06/2015
Dark, dingy dungeons that are seldom traversed by mankind, tall, narrow corridors with the walls covered in filth, piles of who knows what filling almost every crack and crevice. Is this a description from a horror film? Nope, it's a description of too many American garages.
Back in the day, garages were used for some crazy things. Some people had workshops in their garages so that they could easily pursue their hobbies and interests. Others used their garage so they could have easy access to all of the tools they needed to maintain their lawns and homes. The most audacious of them all actually used their garages as a place to park their car. So I guess the question is, how is your garage? Is it accessible? Or has it fallen victim to the clutter? If so, it's time to follow these steps and get your garage back!
Declutter!
Last year when my wife and I moved into our new home I found several boxes that were taped up from the last time that we moved. The entire time we lived in our previous home, we didn't even need or miss anything that was in this box! Curious, I opened it only to find the contents of the box to be nothing but Goodwill worthy. I took the box to the thrift store and thought if my wife ever realized it was missing I would say it must have been "lost" in the move.
Go through your garage chances are there are some Goodwill worthy items that you can "lose" in the move as well!
Organize!
Once you have eliminated what you don't need it's time to make better use of the space you already have. Look around your garage. Are there tools piled up in the corners of your garage? Are there stacks of boxes or containers that are taking up too much room? My top recommendation are some shelving units from gorgeousgarage.com. Their shelves can hold up to 1000 lbs of anything that you need them to and there is plenty of room for hanging your tools, sports equipment, bikes, etc.
Get Your Garage Back!
Decluttering and organizing your garage can help you unlock the full potential of your home. You paid for the garage you might as well use it for something you actually love, right? Get that man cave you've always wanted. Make a place where your kids can play during the winter so they stay a little warmer. Have a good place where you can gather with your extended family. All it takes is a little motivation and you will be on your way to getting your garage back!