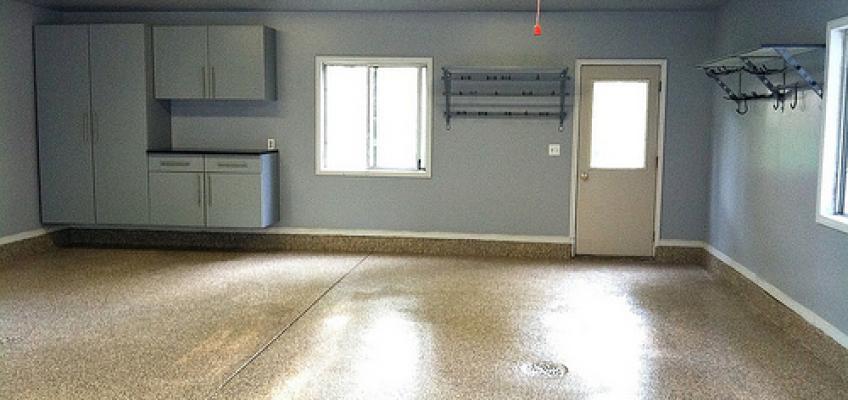 A Garage Makeover With Andrea Dekker
09/27/2013
At the beginning of September, Gorgeous Garage decided to pair up with the amazing writer and blogger, Andrea Dekker and give her garage a makeover. Andrea's blog is all about how to make real life simple through organized living. Her large following is drawn to her candid personality and brilliant ideas from organization to family life and everything in between.  Andrea's expertise is proven by her writing and the educated and caring replies to the many comments and questions she receives daily.
 Andrea, an already very organized person, was in need of a product that could simplify her garage and the garage organization process. She contacted Gorgeous Garage, and we were more than happy to help her out!
The Dekkers first started their garage makeover journey by patching up multiple holes that were in their walls. Then, they decided to paint their entire garage (including the ceiling) to really give the garage a sophisticated and put together feel.  
Once they had finished, it was time for Gorgeous Garage products! We supplied the Dekkers with  shelving, hooks, cabinets, and epoxy garage floor coating to complete their garage makeover.
 Once all of the products were installed the Dekkers were amazed at the amount of space they were able to save by simply embracing a new form of organization. With Gorgeous Garage, the Dekkers were able to store their items that used to cover an entire wall in half the space. They were able to keep all of the items they needed in their garage along with some items from their basement.  To see a full review on the Dekker's garage makeover from Andrea's point of view, check out her blog 
here
.