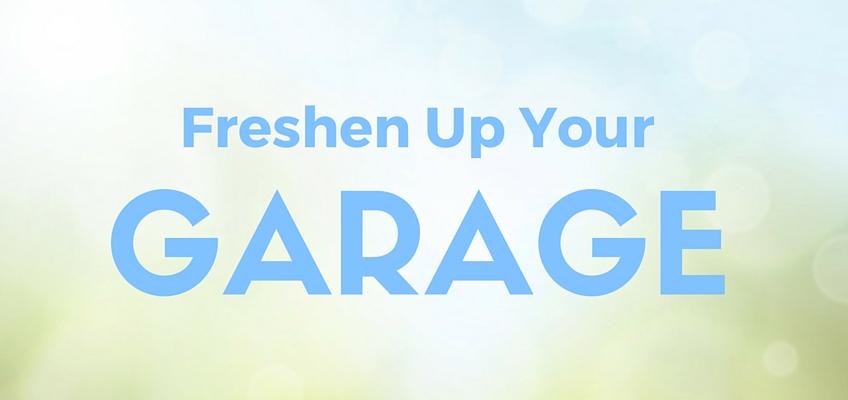 Freshen Up Your Garage
05/20/2016
Spring is upon us and it's time for some home upgrades. After a long winter, our space is often cluttered, dirty and drab. Here are some tips to give your garage a fresh and updated look for Spring.
Fresh Coat of Paint
When is the last time you painted the garage walls? It's remarkable what a simple, fresh coat of paint can do for a space. Think beyond the walls as well. Try painting the door and steps that lead into the house.
Garage Door
If you are looking to invest in the curb appeal of your home, a new garage door is the way to go. Not only does it give your garage a modern and updated look, but it sets your home apart from the others on the block.
Flooring
Is your concrete garage floor stained and cracked? Add some dimension and functionality to your space with garage floor coatings or garage floor tile. These flooring alternatives are durable and low-maintenance, not to mention beautiful.
Add Color
Garages tend to be mundane, monochromatic and lacking in visual interest. Add a splash of color by swapping your gray totes and bins for ones in refreshing colors like pink, blue and green.
Deodorize
Now that your space is visually revamped, let's focus on another sense: smell. Long winters leave the garage smelling less than stellar.  Gas cans, shoes and trash don't help the situation. Spend a few hours with the garage door open to get some ventilation and airflow. Finish off the deodorizing process with an air freshener. You can even make your own DIY deodorizer!
The garage is the last space you see when you leave the house, and the first one you see when you return. This spring, make that space a pleasant sight! Give your garage the freshening up it needs and deserves!