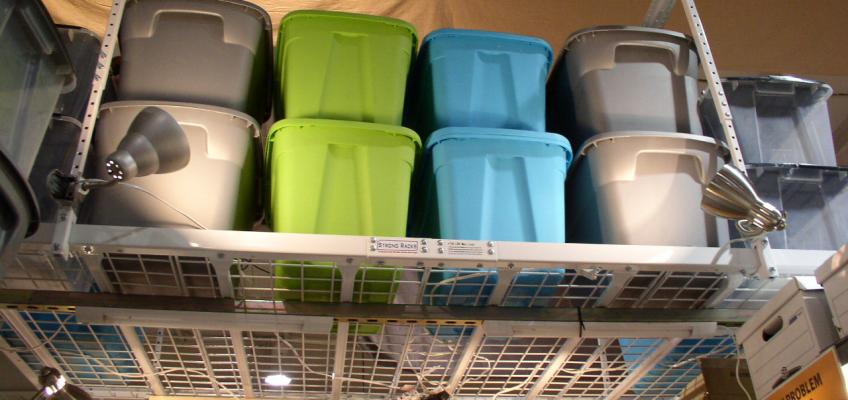 Easy Long Term Storage Options
06/09/2014
As we go through life we all somehow obtain those items that we closely tie with great times that we have experienced. Sometimes these keepsakes are from our childhood or from past holidays. Even our children experience difficulty parting with an old favorite toy now and then. For many people lacking long term storage capacity, they simply let these items hang around the home which takes up otherwise functional space. Others make the tough choice to part with these important keepsakes, losing not only the items but sometimes the memories as well.
Creating Space
The great part is most of us should never have to make this tough choice. There are many ways to solve our long term storage needs. Finding space in overlooked areas is key. Growing up in a smaller home, my family was always creative with where we stored things for safe keeping. We would store a lot of things underneath our beds. Investing in a few sets of bed risers can increase the amount of items we can store underneath there. My family would always keep old class pictures, artwork, and other documents that we wanted to keep but did not use frequently.
Storage Areas
Another often overlooked area that can offer lots of long term storage space is the garage. My family had high shelves in our garage where we would store items like old video game consoles, large model airplane parts, and some important items from my parents childhood. You would almost need a ladder to get these things down from the shelves, but they were up and out of our way until we needed them. You can also get an overhead storage rack for garages, which can be a great space to store things in the otherwise unused space above your parked car. With a little creativity we can find space in our homes that will meet our long term storage needs and we will be able to keep all our important memories and the items that help us remember them.
Benefits
When we are able to find great spots to store our cherished items it gives us a few benefits. One being that we do not have to sell, give or throw away the things we would rather keep. Another being that if we would rather keep the items anyway, we wont have to use up valuable square footage elsewhere on our property. Many times people who can't find good long term storage places or are simply unaware of their options purchase sheds to put in their backyards in order to store more stuff. This makes their yard smaller and can be quite expensive. Using the space our home already provides is a much better option financially and aesthetically.