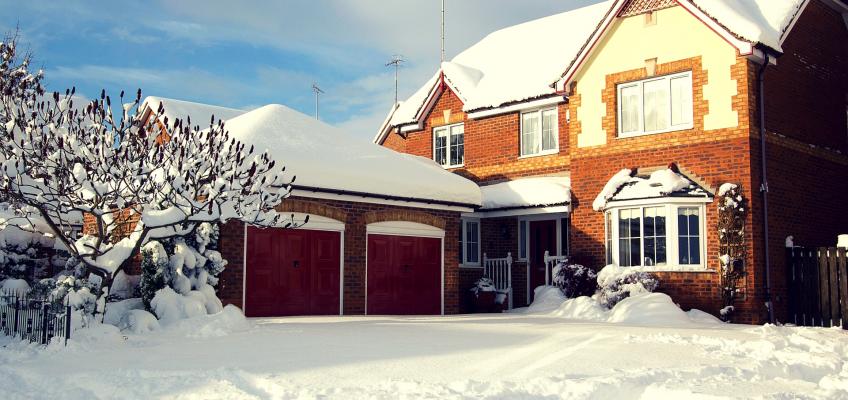 Climate Controlling Your Garage
10/22/2015
Fall is here and winter is just around the corner. With winter's harsh weather looming over us, we bring back memories of scraping ice off windows or trying to heat our car in the garage for 20 minutes before heading to work. So, the question is, how do we avoid wasting so much time in the mornings? If you already have a closed garage where you keep your car then you are already one step ahead of the game. But, here are a few ideas to get you ready for extreme temperatures so you can get the most out of your garage.
Insulation
If you don't already have insulation in your garage, now is the time to get started. Insulation has the ability to keep your garage from experiencing extreme temperature changes. These extreme temperature changes (whether they be from hot to cold or vice versa) can have a major effect on your vehicles and other objects in your garage. An extreme temperature drop will make the metal and wood objects in your garage tighten and become brittle, making them more susceptible to breaking.
Also, if your garage currently has a heating system, insulation will help keep your overall costs down. For example, one person on Woodnet had the following impact after he added insulation:
BEFORE: 12/21/07 – 1/22/08
Number of days: 32
KWH used: 6053
Avg KWH used per day: 189.2
Total charge: $576
Cost per day: $18.00
Avg temp: 38 degrees F
AFTER: 2/21/08 – 3/21/08
Number of days: 29
KWH used: 1281
Avg KWH used per day: 44.2
Total charge: $118
Cost per day: $4.07
Avg temp: 44 degrees F
SAVINGS
Total savings for month: $458
Savings per day: $13.93
Source: Woodshop Climate Control
Heating/Cooling Units
Again, if you live in an area that experiences extreme temperatures, controlling the climate using either a heating or cooling unit could have major benefits. When your garage reaches 100+ degrees in the summer or -10 degrees in the winter it can damage the materials you have inside. Do some research on the best climate control units for your garage before making a purchase. But, installing a climate system could save you money from repair damages in the future. Just remember, insulation is key to keep the temperature right where you want it while keeping your costs down.
Humidity Control
Humidity can have some major effects on your garage over time. Your heating and cooling units may also end up bringing in more humidity. Do some research to start looking for a dehumidifier to place in your garage to keep the humidity at a reasonable level. By keeping the humidity low, the moisture in your garage won't build up to damage the wood or create a breeding ground for mold. Keep in mind, winter is when homes face a greater amount of humidity since people tend to lock the windows and keep the house air tight, preventing the needed ventilation to keep humidity down naturally.
As you work to control the climate of your garage, you can enjoy the easier mornings of just getting in the car to go. Better yet, you could even transform your garage into an extra room to watch sports, exercise, or work from home.