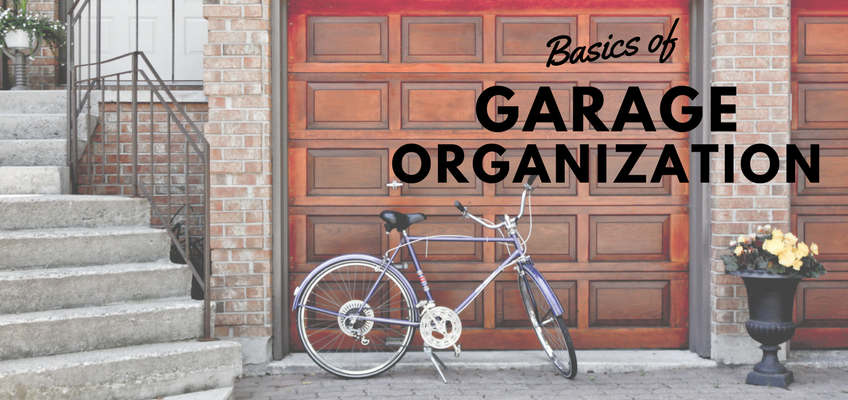 Basics of Organizing a Garage
01/19/2018
Are you one of the 1 in 4 Americans that have a disorganized garage? Garages are easy to neglect, and they quickly become cluttered. If you feel like your garage has been taken over by the mess, and would like more room for your car, projects, and storage, use our 3-step organization process to get your garage back on track.
Declutter
The first step is to get rid of all the junk in your garage. Go through everything and ask yourself, "have I used this in the past year?" if not toss it. (Unless it is useful in an emergency, or holds special memories) You should also decide if some of your things could be taking up space somewhere else in your home. Do not let your garage become a dumping ground. Determine if your garage really is the best place for an item, or if there is a better place to keep it. The final step of decluttering is condensing. Get rid of any duplicates and unnecessary gadgets. Remember when you are decluttering that somethings can be donated to a thrift store, or a family in need!
Separate
Next, begin to make piles of things that are related. Put all camping gear in one pile, holiday decorations in another. Separate your tools from your winter gear etc. After you have things organized in piles decide what qualifies as long term storage and which items are more short term. Establish the items that need to be within reach for every-day use, and what can be stored out of the way to access later.
Get A System
The final step in organizing your garage is to develop a low-maintenance system for your garage. We suggest investing in some quality shelving and durable cabinets. Get shelving that is guaranteed to withstand the weight of all your storage, with accessories like hooks to hang bikes, ball bags and more. Cabinets are perfect for a garage storage system, because they can conceal valuable items and hazardous materials. If you are the type of person who would like to use their garage for projects, get a cabinet system with a built in workbench. If you need help getting started, check out our Monkey Bar systems. Our systems save your floor space by taking advantage of the unused space on your walls and ceiling.
Re-organizing your garage does not need to be stressful. Following this process will help you enjoy your garage again.