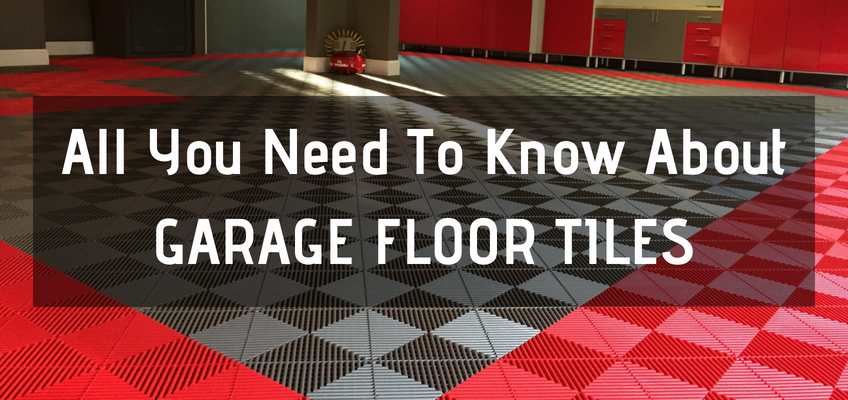 All You Need To Know About Garage Floor Tiles
07/13/2018
The garage floor is an aspect of organization that can be overlooked very easily. Garage floor tiles may not be very helpful when looking solely to store more items. However, it does make a huge difference in protecting your concrete and definitely affects the overall look and feel of your garage.
Here's a short list about the advantages of garage floor tiles:
Durable
We understand that garages are meant to be used. Floor tiles are specifically engineered to withstand the everyday use of a garage. This includes not cracking upon heavy weight (such as driving your car on it), as well as being UV stable by maintaining its original color when exposed to the sun.
Safe
Allowing liquid to escape easily through draining channels underneath is a huge benefit when inclement weather persists. With floor tiles, there's no longer a need to worry about the materials bowing or curling from excess water. The textured patterns also provide traction and significantly reduces slipping and sliding.
Low Maintenance
Garage floor tiles are incredibly easy to maintain as they fit perfectly together, leaving no cracks or 'hard to get to' crevices. We simply recommend wiping up any spills with a rag and occasionally sweeping or hosing off dirt for a deeper clean.
Custom
You can get the garage you want with a choice between 5 different design patterns and 19 different colors. No matter what size or shape your garage is, a trained professional will be able to install your floor tiles in no time, while adding an excellent warranty.
Nobody wants a garage floor that is stained with oil, and who knows what else. Installing floor tiles is a great solution for protecting your concrete while significantly increasing the value of your home at the same time.