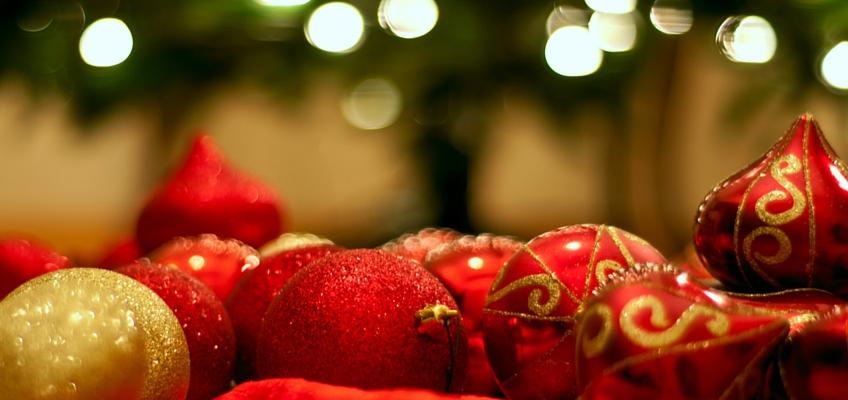 7 Products For Organizing After the Holidays
12/11/2015
7 Products For Organizing After the Holidays
Everyone is familiar with the feeling of gloom and melancholy after the Holidays are over. Family and friends return home and festive decor is put away until next year. Holiday-withdrawal is a real thing! Cleaning up and taking down the decorations can be the worst part of the ordeal. Give yourself a break and invest in these products that will make organizing after Holidays a little less painful.
Ornament Holder
Do you have trouble storing fragile ornaments? It's almost impossible to not break at least one in the storage process. This Holiday Ornament Storage Case is a convenient way to store up to 112 Christmas ornaments. The case has side handles and includes removable cardboard dividers to prevent ornament breakage.

 Wrapping Paper Holder
Tired of pulling out flattened or wrinkled rolls of paper from your closet from last year? The Elf Stor Wrapping Paper Holder can solve this problem. This innovative organizer is designed to protect your wrapping paper so it's ready to use for next year.
Christmas Light Storage
Are your Christmas lights a tangled mess? Lights can be the most frustrating decoration because they get tangled easily, and if one light goes out, they all go out. The Homz Holiday Light Storage Totes have cord wrapping inserts that keep the lights from ending up in knots.
Christmas Tree Bag
Keep your artificial Christmas tree protected from dust in a convenient Christmas Tree Bag.  Pack your tree into a this bag with handles to make your huge tree more maneuverable. The roomy bag will fit your 6 to 9 foot tree.
Wreath Bag
Similar to the Christmas Tree Bag, the Wreath Storage Bag protects your artificial wreath from dust and dirt while making it easier to carry and store with its handle.
Christmas Card Organizer
Don't know what to do with all the Christmas cards sent from family and friends? Check out these Holiday Card Organizers. You can organize all the Christmas cards you receive according to year. You can even choose your own fonts and color scheme.
Overhead Storage Rack
After all of your Holiday decorations are organized and packed away, where are you going to store all the everything? Check out our Overhead Storage Racks.  Holding up to 750 lbs., you can store all of your Holiday decorations, no sweat. Your items will be out of the way while still being within easy access.