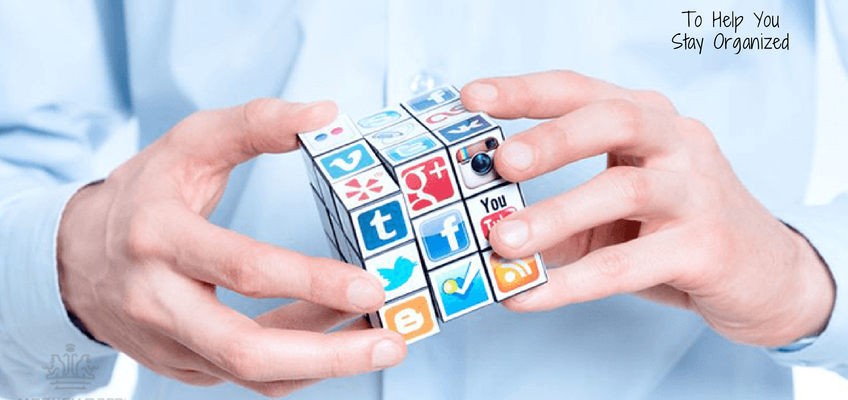 5 Apps to Keep You Organized
07/18/2014
These days we use our smart phones to keep track of everything: events, appointments, lists, notes, photos, and even making sure we wake up in the morning. Some of the basic features and apps pre-programmed on our smart phones are useful, but sometimes they just don't cut it. Here are 5 apps to keep you organized.
Any.do & Cal (iOS, Android)
(Any.do) Cal is a simple, yet powerful calendar app that helps you stay on top of everything from events, appointments, and birthdays. For even more features and functions in your calendar, connect your Cal with Any.do.
Any.do is a beautiful and user-friendly way to create and manage tasks within your calendar. Use voice recognition to input tasks and easily drag, drop, and swipe new and completed tasks. Easily sync Any.do to your mobile devices and computers to always be up-to-date on tasks and receive reminders whenever each task is due.
Sortly (iOS)
The Sortly app is the ultimate inventory, organizing, moving, and home management app. You'll never waste time looking for anything again! Sortly allows you to create a visual inventory of everything you own and categorize it by location and hierarchy. Take photos of your items and add their locations, searchable tags and notes to help you find those things when you need them.
Its user-friendliness and intuitive features make it one of the best apps to keep you organized. Its color popping design is also a plus.
Out of Milk (iOS, Android)
Going to the grocery store without a list is dangerous. Impulse buys and duplicate items are inevitably made. With the Out of Milk app, you can easily create a grocery list, save money, and share your lists with the household.
Create an easily manageable shopping list and keep track of available coupons at the same time with this app. Out of Milk allows you to keep track of what items you already have in your pantry, preventing unnecessary duplicate purchases. Out of Milk also remembers your frequently purchased items to help you enter your next list even faster.
Evernote (iOS, Android)
Evernote is the ultimate note taking app. Keep track of all of your notes, to-do lists, and images across all your devices with Evernote. Record your notes will easy voice recognition.
Organize your notes by notebooks and tags, and easily share your notes with others on different devices. Evernote even allows you to write and draw on your notes, making it great for interaction in meetings and presentations.
Check (iOS, Android)
Do you ever worry about forgetting to pay a bill on time? With Check, you don't have worry about missing a bill again. The Check app keeps track of your bills, accounts, and investments all in one place. Check sends you reminders when your bills are due and alerts you when your account funds are low. You can pay your bill on the spot or set up a bill payment schedule. With all your accounts in the same place, it's quick and easy to pay a bill.
Check guarantees your information is safe and secure with its Triple Layer Security, including bank-level security, in-app security & remote data destruct, and real-time alerts if suspicious charges occur.
Simplify your life today by trying out some of these apps to keep you organized.