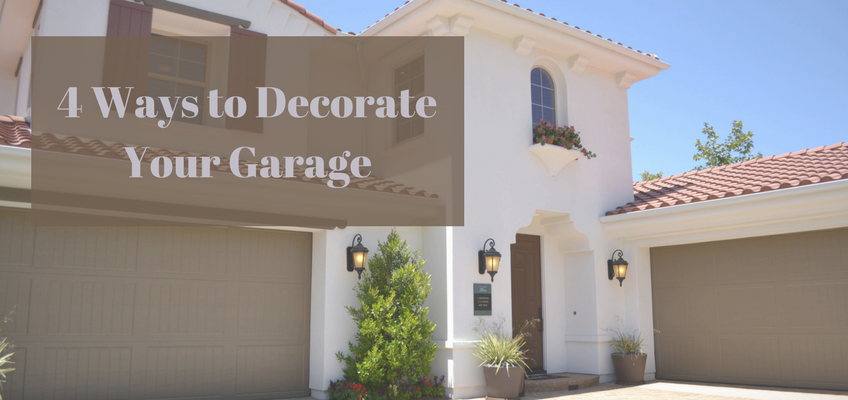 4 Ways to Decorate Your Garage
10/06/2017
Your garage interior is probably the last place you think needs interior design help, but let's face it a lot of people will see the inside of your garage. There are many simple ways to add more of your personal style to your garage that double as storage.
Sports Equipment
If you or your family are into sports, you probably have a lot of soccer or baseballs rolling around. To make these balls into a decorative piece with dual purpose, put them into a ball bag or into a wire basket like these ones here. Once you have your sports gear out of the way, hang up sports posters or medals that your family has won to take your sports storage area to the next level.
Wall Games
If you are looking to create a garage man cave, hanging a dart board can be a great way to utilize extra space in your garage, while having some fun in the garage. Place the dart board anywhere in your garage, but just make sure your car is moved out of the way before you play. Another game to add in your garage man cave is a small basketball hoop. The hoop can double as a small decoration and can add a lot of excitement in your garage.
Mudroom
A mudroom can be a great addition to maximize the space in your garage interior. Not only will it add color to your garage, but it will also keep clutter out of your house. The simplest way to create a mudroom is by installing a small bench, hooks to hang coats, a small rug, and baskets for shoes. If you want even more decorations, hang wooden or aluminum letters to spell out your last name.
Saddle Gear
If you have horse riding gear, we have the perfect saddle and bridle gear holders here This will help get all of your gear organized and in one place. To create a space any animal lover will envy, hang pictures or artwork of animals you may have.
These simple ideas can help your garage be a place you enjoy going to rather than a place you avoid. Try out these ideas to create a space that you will be proud to show off.
Photo Credit