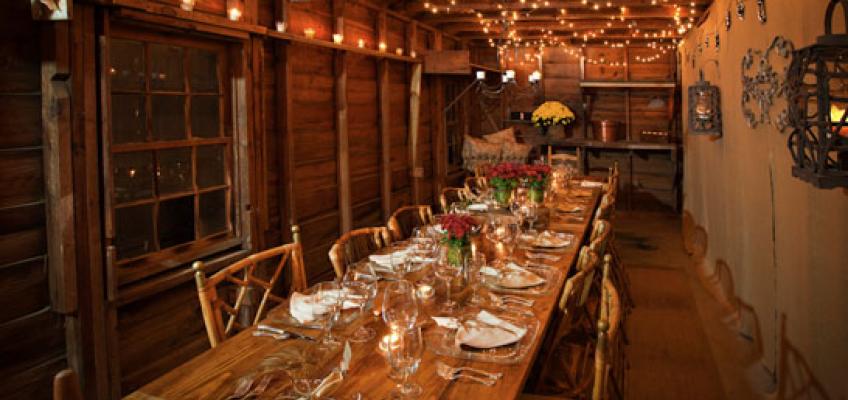 How to Prep Your Garage for a Party
05/13/2016
Party season is finally upon us. From graduation parties, to summery neighborhood get-togethers, to hectic family reunions, there are so many excuses to entertain. With all of these events there is one common question: where are we going to put everyone? We have a simple answer; the garage. Utilizing the garage will give your guests more room to roam and help keep everything from feeling cramped. Here is how to prep your garage so it is fully functional for all of your warm weather festivities!
Declutter the garage. This step is arguably the most important because without it, how will you fit everyone in your garage? While this task may seem daunting, breaking it down will make it easier to swallow. Take everything out of your garage and then separate all of your items into three piles: keep, donate and trash. When you are finished separating, use the piles accordingly.
Scrub down your floor and walls. The garage has a tendency to get pretty dirty. While everything is out of your garage, go through and wipe down your walls and floor. You might also think about painting your walls and updating your flooring with a coat of Epoxy or Swisstrax tiles. Fresh paint and either of these two flooring options make the garage look a lot nicer, and actually make it easier to clean in the future!
Eliminate garage odors. Garages seem to attract a plethora of undesirable smells. Get your garage smelling party ready with this odor eliminating guide.
Consider different lighting options. The standard lighting that comes in every garage is far from the best, which is why other light sources are essential. Grab some bistro lights, lanterns or another complementary light source to enhance the party's atmosphere.
Store all of your belongings. After you purge what is unneeded in your garage, it is time to store all of your "keep" pile items. Storing these items in lockable cabinets is ideal to keep them safe from harm and sticky fingers. Your guests will be able to move around the garage and you can feel content knowing none of your things will go missing.
The garage doesn't have to be the room you avoid. Following these simple steps will help get your garage party-ready and be the perfect canvas to hang all of your soiree's décor. Have fun celebrating!