Hooked on Monkey Bars
The bar and hooks integrate into a wall-mounted shelf. This 2-in-1 shelf-rack design conserves space while providing maximum storage. The fully adjustable bars and hooks were carefully engineered to allow you to store a wide array of items from brooms to bicycles and everything in between.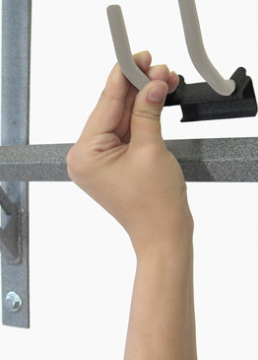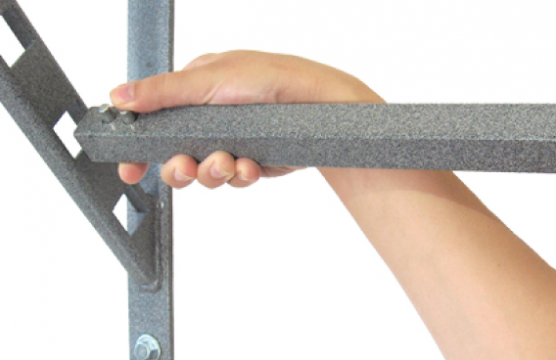 Hooks & Bars
The Monkey Bars garage shelves and racks are designed with fully adjustable hooks and bars. With the ability to easily be changed and rearranged, your system will easily adapt to your changing storage needs.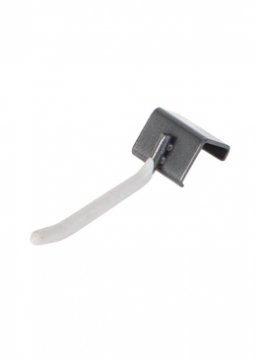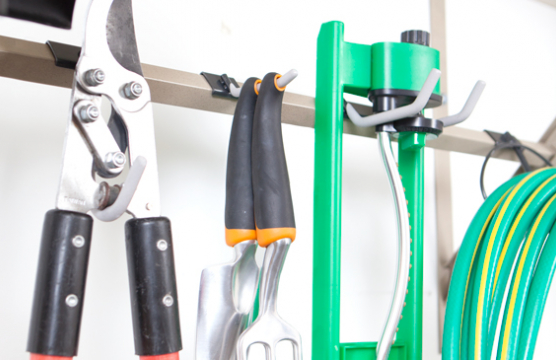 Skinny Hook
Typical Uses
Small Tools
Tools With A Hole In The Handle
Workbench Tools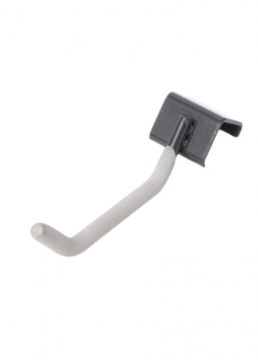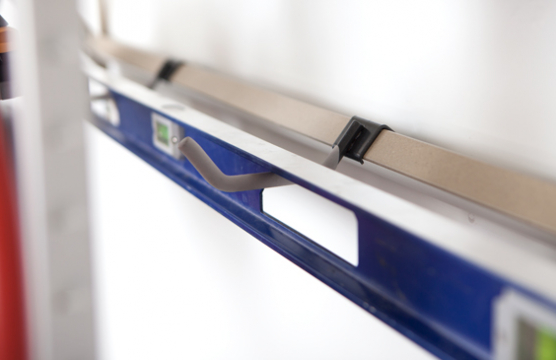 4" Single
Typical Uses
Bikes (Flat To Wall)
Golf Clubs
Back Packs
Helmets
Cords
Misc Yard Tools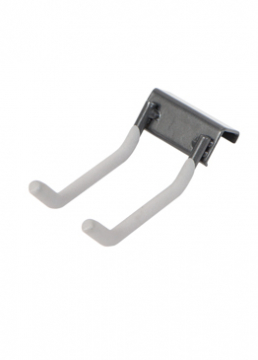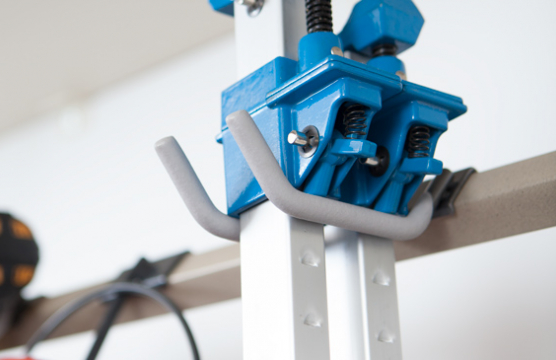 4" Double
Typical Uses
Brooms
Hand Tools
Yard Tools
Power Tools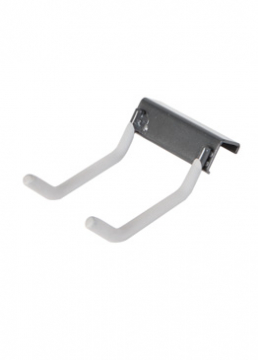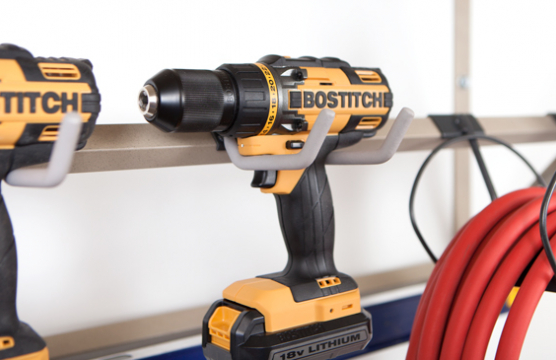 4" Wide
Typical Uses
Shovels
Axe
Pick
Strollers
Weed Eaters
Leaf Blower
Bike Carriers
Misc. Yard Tools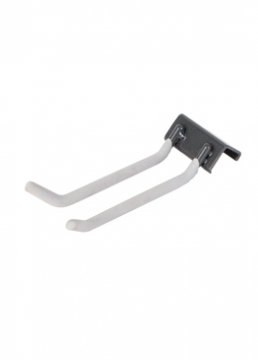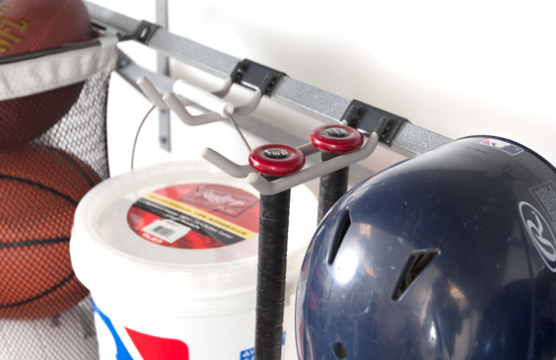 6" Narrow
Typical Uses
Skis
Fishing Poles
Brooms
Mops
Bats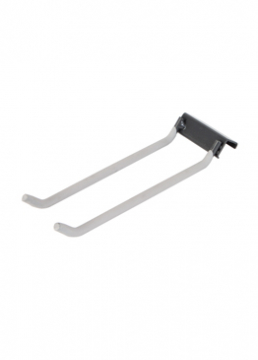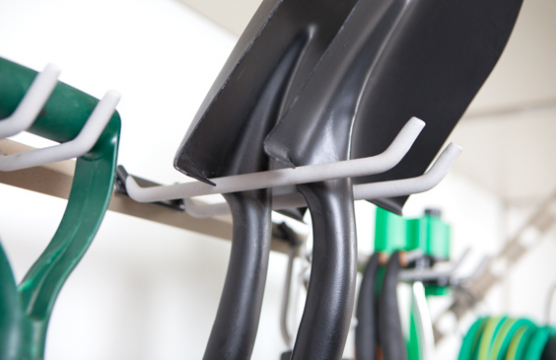 10" Wide
Typical Uses
Tiki Torches
Multiple Cords
Hoses
Folding Chairs
Multiple Yard Tools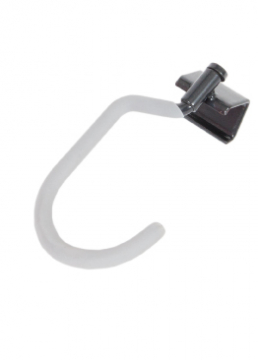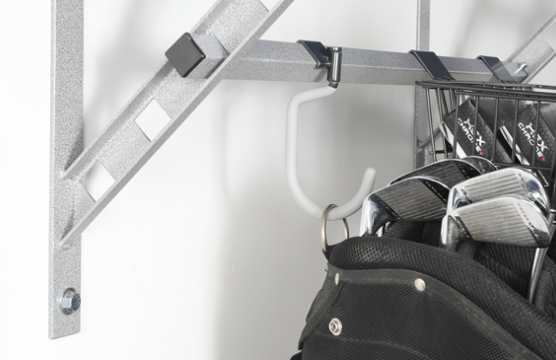 J Hook Small
Typical Uses
Small Wheel Bikes
Golf Clubs
Leaf Blower
Hedge Trimmers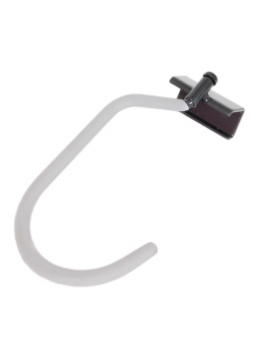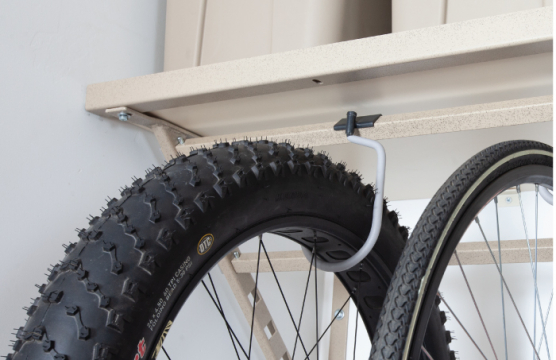 J Hook Large
Typical Uses
Large Wheel Bikes
Cords
Snowboards
Misc Yard Tools