Small Swivel J Hook
$16.99 / each
Item #: N/A
A swivel hook that stores bikes, golf clubs, and more.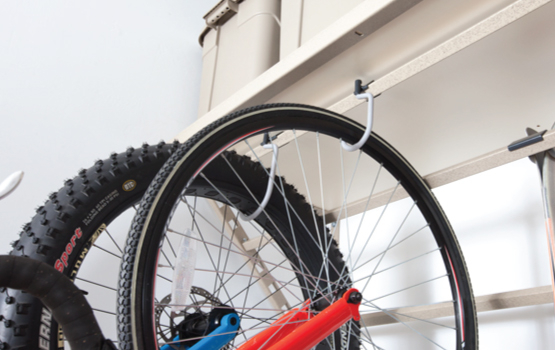 The Small Swivel J Hook rotates to store bikes with average sized tires, golf clubs, leaf blowers, and hedge trimmers. The hook is made of powder coated steel that has been rubber coated. This allows each hook to safely and securely store your items.
Q: What is the weight capacity of this hook?
A: 50lbs