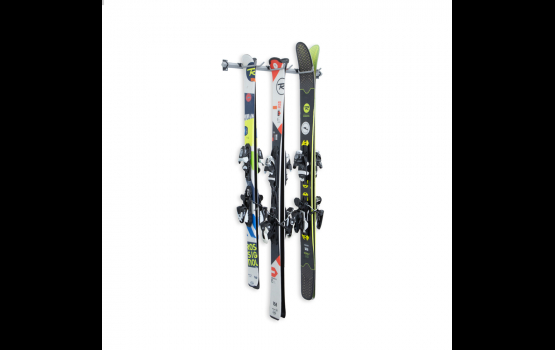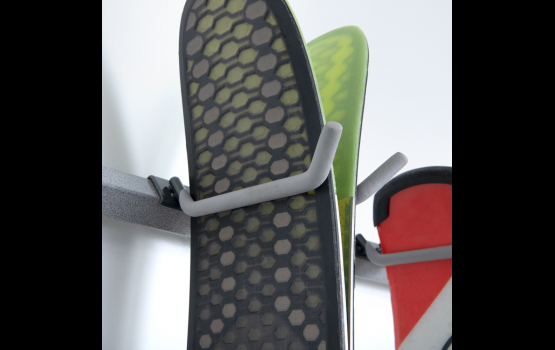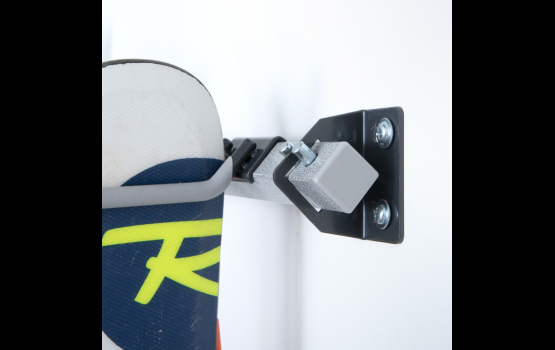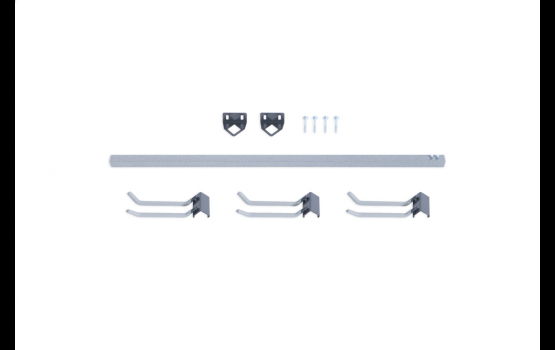 3 Ski Storage Rack
$76.99 / each
Item #: N/A
The strongest wall ski rack. Stores 3 pairs of skis and poles - perfect for your garage or winter cabin.
3 Ski Storage Rack Specs 2 - Single Bar Brackets 1 - 35" Monkey Bar 3 - 6" Narrow Hooks 1 - Hardware Bag FREE SHIPPING *Lower 48 Only
By holding one to three pairs of skis and poles, our wall ski rack is the best way to store your family's skis. This wall ski rack can be set up within just 15 minutes and can be installed in your garage, shed, or just about anywhere around your home where you have a little bit of extra space.
This wall ski rack also comes with a lifetime warranty, is made out of powder coated industrial steel, and is equipped with rubber hooks to protect your skis at all times.