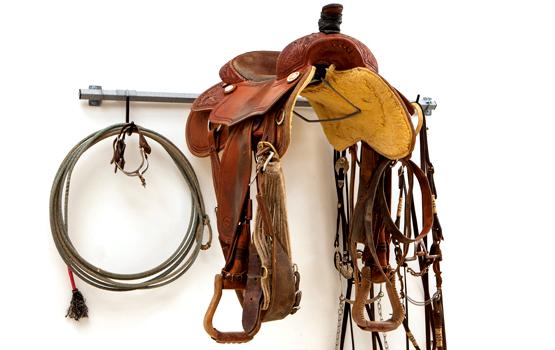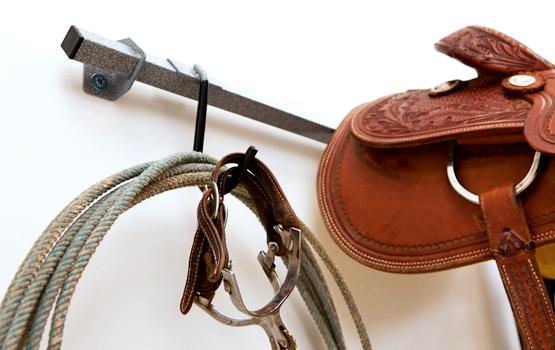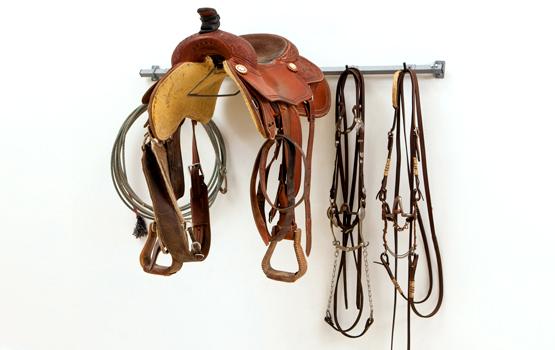 Small Saddle Rack
$109.99 / each
Item #: N/A
The Small Saddle Rack by Monkey Bars holds one saddle and has four hooks for other equine gear.
Saddle Storage Rack Specs: 2 - Single Bar Brackets 1 - 50" Monkey Bar 1 - Saddle Holder 1 - 12" Double Hook 1 - 5" Double Hook 1 - 5" Single Hook 1 - 3" Single Hook 1 - Hardware Bag FREE SHIPPING *Lower 48 Only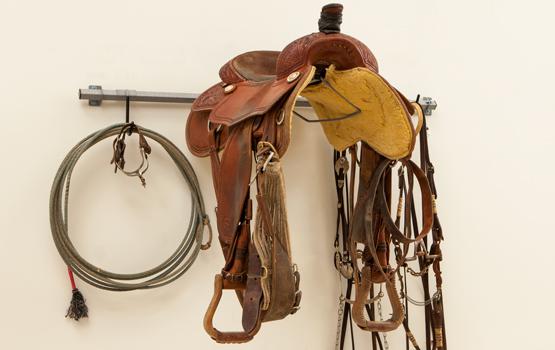 Get your trailer, tack room, or barn organized with our Small Saddle Rack. This saddle rack is designed to hold one saddle and comes with three rubber-coated hooks that can hold ropes, leads, spurs, cowboy hats, bridles, and more. To prevent chipping and rust, this rack is powder-coated and will help your saddle keep its shape. It also comes with a lifetime warranty.
Q: Can I mount this to my trailer?
A: Yes we recommend purchasing a second pair of brackets so that you can easily move your bar and hooks from your tack room to your trailer.
Q: Does it matter how heavy my saddle is?
A: It will hold any saddle size.