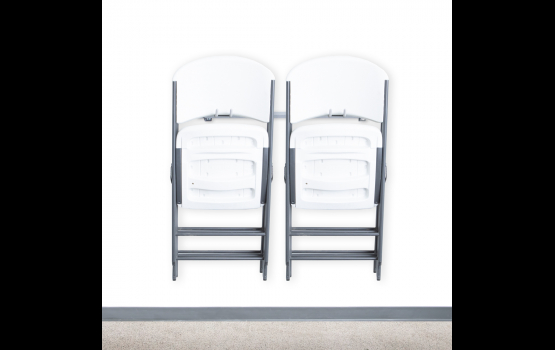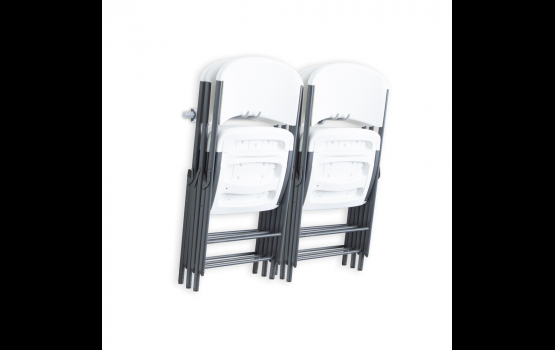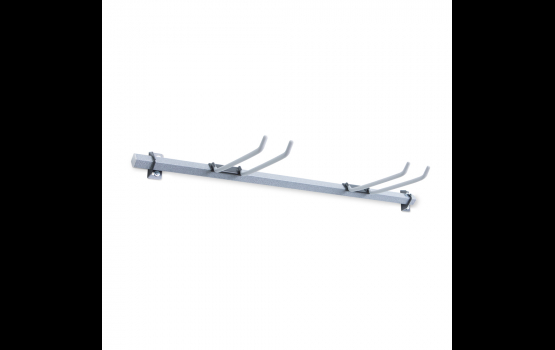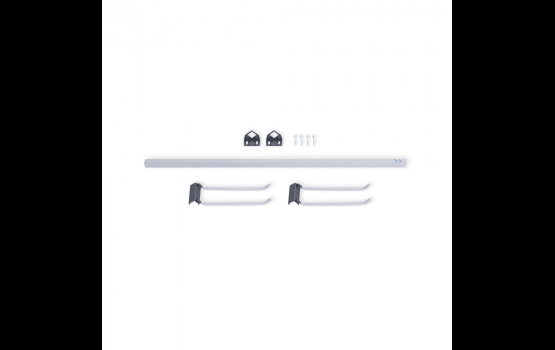 Small Folding Chair Rack
$87.99 / each
Item #: N/A
The Small Folding Chair Rack allows you to store up to 10 folding chairs in only three feet of wall space.
This chair rack comes with a lifetime warranty
The Small Folding Chair Rack includes:
2 - Single Bar Brackets 1 - 35" Monkey Bar 2 - 10" Hooks 1 - Hardware Bag
FREE SHIPPING
*Lower 48 Only
Our Small Folding Chair Rack can help you get your folding chairs off of the floor and stored neatly up on the wall. This chair rack only takes 15 minutes to install and can store up to ten chairs. Each of the hooks on this industrial steel rack are coated in rubber for secure storage.