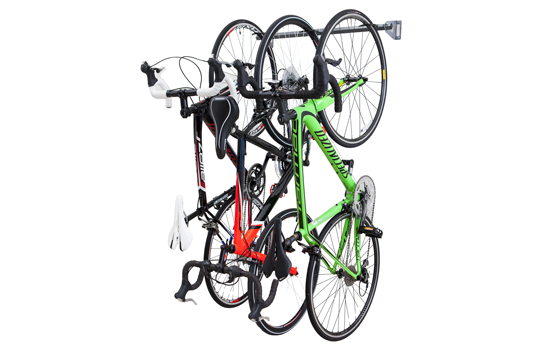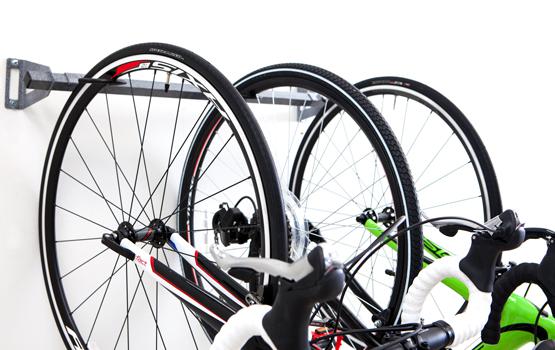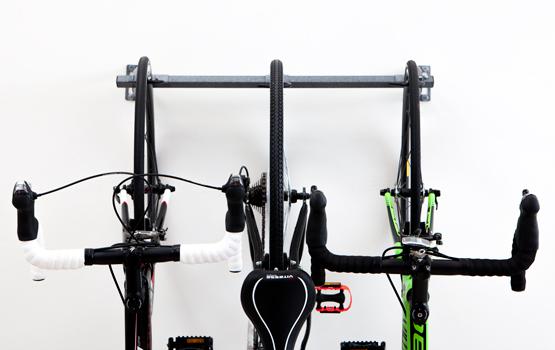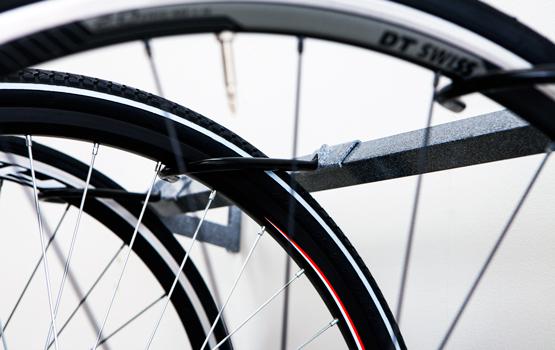 3 Bike Storage Rack
$79.99 / each
Item #: N/A
The 3 Bike Storage Rack organizes 3 bicycles in a 3 foot space. This wall bike rack can handle all sizes of bicycles.
This wall bike rack is great for smaller spaces such as sheds or apartments.
3 Bike Storage Rack Specs:
2 - Shed Brackets 1 - 35" Monkey Bar 3 - J hooks 1 - Hardware Bag
FREE SHIPPING
*Lower 48 Only
Get your bikes up off of the floor and on the wall with our 3 Bike Storage Rack. This wall bike rack is made out of powder coated steel and is capable of holding up to three bikes of any size. With a fifteen minute installation process and lifetime warranty, reclaiming the space in your garage has never been easier. Protect you bikes by getting them off the floor with our wall bike rack.
Q: Does this rack work for road bikes?
A: Yes. The design allows for storage of all bikes types.
Q: Can this rack be installed in a concrete or other wall type?
A: Yes, although we do not provide the hardware for alternative wall applications, call 208-356-8820 and a customer service representative can explain the needed hardware for your specific situation.