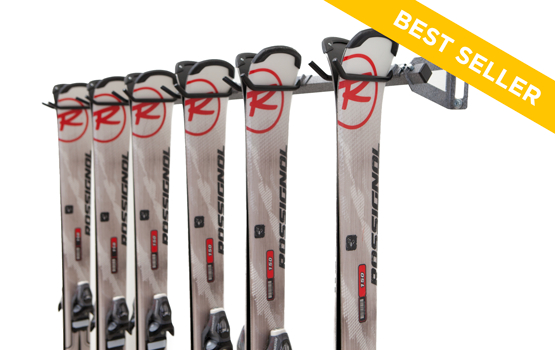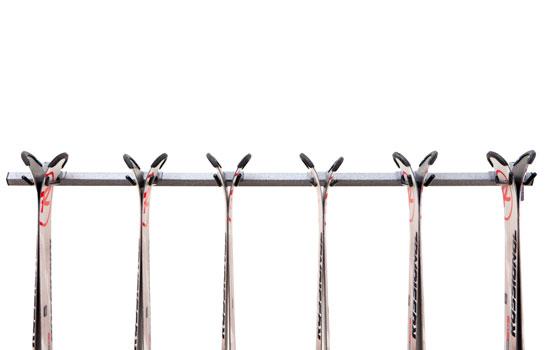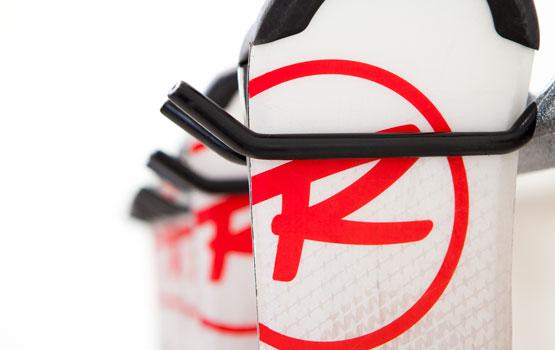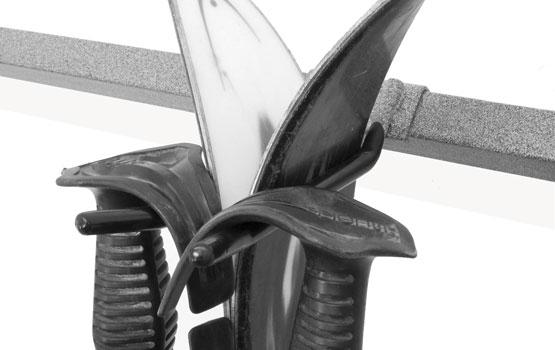 6 Ski Storage Rack
$98.99 / each
Item #: N/A
The 6 Ski Storage Rack from Monkey Bars can hold 6 pairs of skis and poles. The best wall mounted ski rack for any family.
This garage ski rack from Monkey Bars can hold 6 pairs of powder, park, or all mountain skis.
6 Ski Storage Rack Specs:
2 - Single Bar Brackets 1 - 51" Monkey Bar 6 - 6" Narrow Hooks 1 - Hardware Bag
FREE SHIPPING
*Lower 48 Only
Our garage ski rack will change the way you store and organize your family's skis. With a 6-pair storage capacity, every one of your family members will be able to easily store their skis in one place. This garage ski rack is made out of power coated industrial steel, and comes with rubber hooks to protect your skis at all times.
If you don't have a lot of time or space, this garage ski rack can easily be set up and installed anywhere in 15 minutes or less. Plus, it comes with a lifetime warranty so you never have to worry about ski storage ever again.
Q: Will this hang cross country skis?
A: We also sell a rack specifically for cross-country skis. It includes rubber straps that go around the tails of the skis to keep them from spreading apart.
Q: My walls are made of brick, block, or concrete. Can I still mount my Monkey Bars to my wall?
A: Yes, although we do not provide the hardware for alternative wall applications, call 208-356-8820 and a customer service representative can explain the needed hardware for your specific situation.