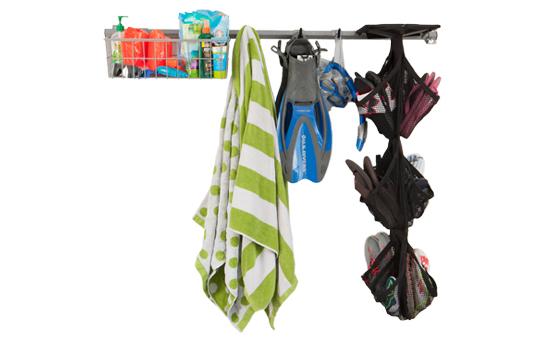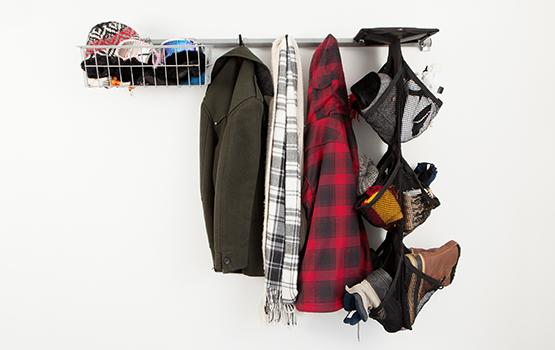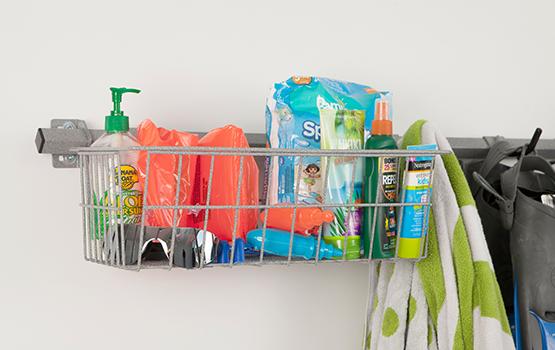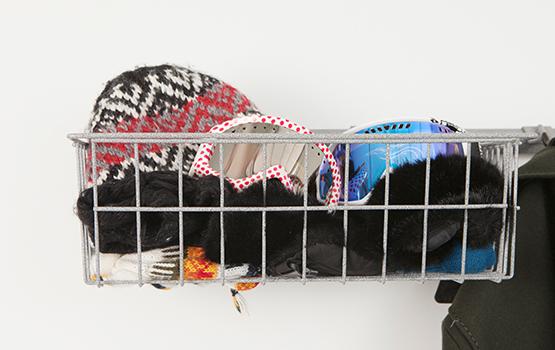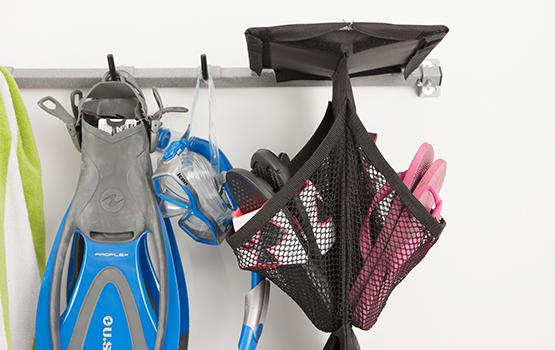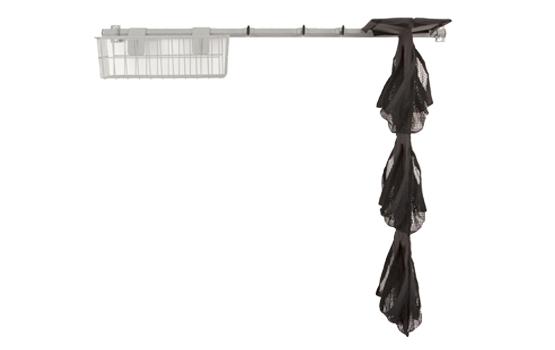 Shoe Storage Rack
$89.99 / each
Item #: N/A
Whether it's summer or winter, this garage shoe rack will store your shoes, boots, and all your accessories. Spend less time searching for these things, and more time having fun.
6 Bike Storage Rack Specs: 2 - Single Bar Brackets 1 - 51" Monkey Bar 1 - Shoe Bag 1 - Wire Basket 3 - 3" Single Hooks 1 - Hardware Bag FREE SHIPPING *Lower 48 Only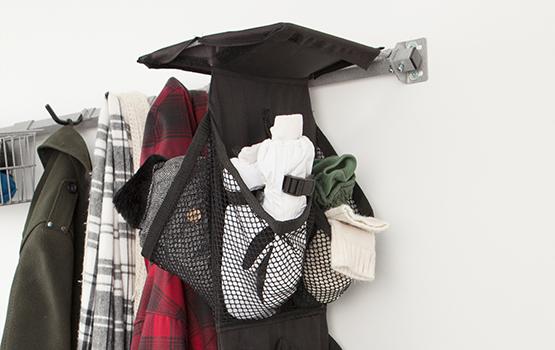 The Monkey Bar Garage Shoe Rack is the solution for all of your domestic storage needs. Store anything from towels and swim gear to boots and sleds with this unique system. Utilizing the unique Monkey Bar shoe storage system, one can easily store up to 12 pairs of shoes. The Monkey Bar Wire basket can be used to store those grab-and-go items that we struggle to find a good place for. Take advantage of the other- rubber coated hooks to store things like towels, jackets, toys, etc. All of this can be setup and used within 15 minutes while utilizing just 50 inches of space. Order your Monkey Bar Storage Shoe Rack today and take advantage of your new, organized life!