Shoe Holder
$64.99 / each
Item #: N/A
From garden shoes and boots to cleats, our Shoe Rack can hold up to six pairs of shoes and cut shoe clutter.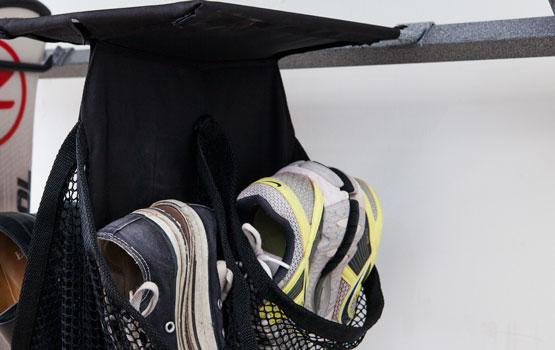 If you're tired of shoes littering the area around your front door, back door, or entrance to your garage, our Shoe Rack is the perfect solution. This garage shoe rack is capable of holding several pairs of shoes for easy access and can be set up anywhere you feel like could use a little extra organization.
Like all of our products, this shoe rack is manufactured using high quality, durable materials. We know you'll be happy with this shoe rack not just because of its organizational capabilities, but because it's built to last.