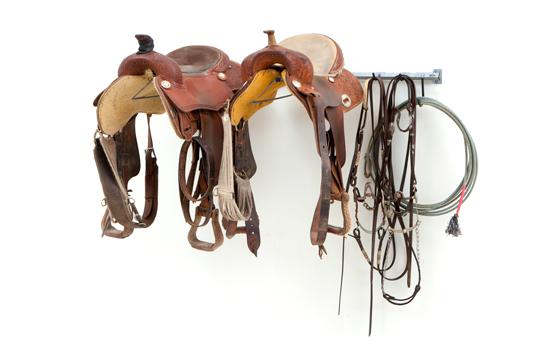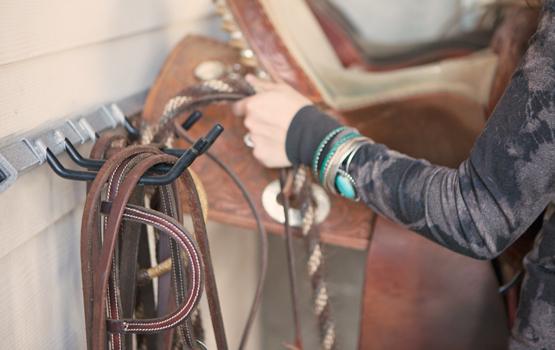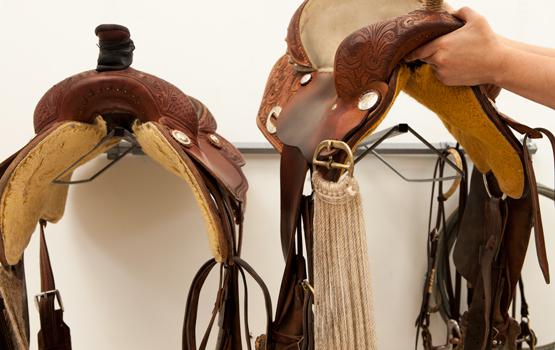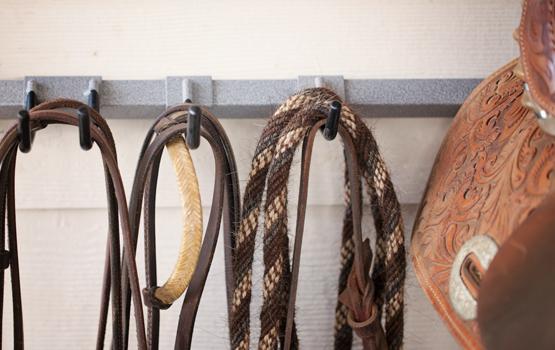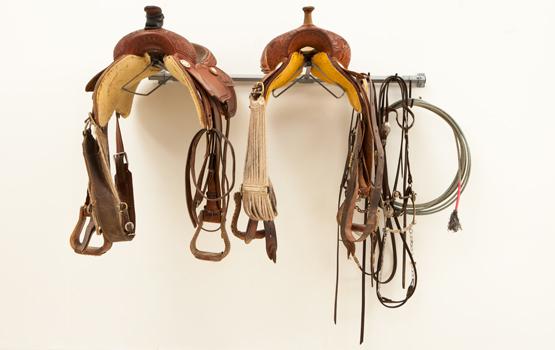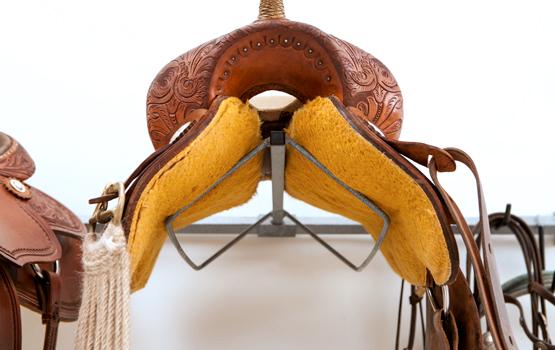 Large Saddle Rack
$141.99 / each
Item #: N/A
The Large Saddle Rack by Monkey Bars allows you to store two saddles and other tack gear in just 4 feet.
The saddle storage rack that maintains the saddles' shape.
Large Saddle Rack Specs:
2 - Single Bar Brackets 1 - 50" Monkey Bar 2 - Saddle Holders 1 - 5" Double Hook 1 - 5" Single Hook 1 - 3" Single Hook 1 - Hardware Bag
FREE SHIPPING
*Lower 48 Only
Our Large Saddle Rack is the most versatile saddle storage rack on the market. This saddle storage rack allows you to keep your equine gear all in one place and helps your saddles maintain their shape and form. The three rubber-coated hooks this rack comes with provide ample storage space to keep your hold ropes, lariats, leads, and more organized and conveniently located right next to your saddles. Each of this rack's components are also powder-coated for durability. Get your tack room organized with a saddle storage rack.
Q: Does it matter how heavy my saddle is?
A: It will hold any saddle size.
Q: Can I mount this to my trailer?
A: Yes we recommend purchasing a second pair of brackets so that you can easily move your bar and hooks from your tack room to your trailer.