Saddle Holder
$39.99 / each
Item #: N/A
The best saddle holder for any barn, tack room or trailer. This saddle holder will maintain the shape of any type of saddle.
Blankets can also be placed through the loops of the rack while having a saddle on top.
Includes One Saddle Holder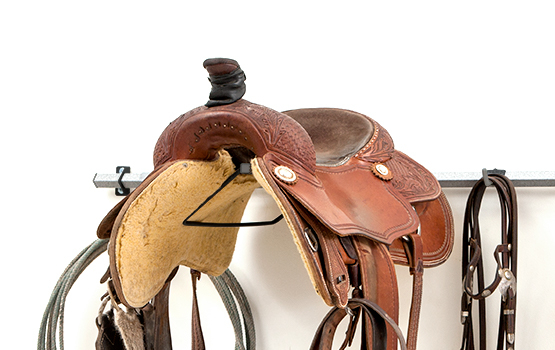 To use our Saddle Holder, all you have to do is slide it onto the base of your Monkey Bar shelving system. Using two drop down braces, four Monkey Bars, and a selection of hooks, hanging up your saddles, ropes, harnesses, lariats, and other tack gear is easier than ever. This saddle holder is the ideal storage solution for trailers, barns, tack rooms, and other storage locations.