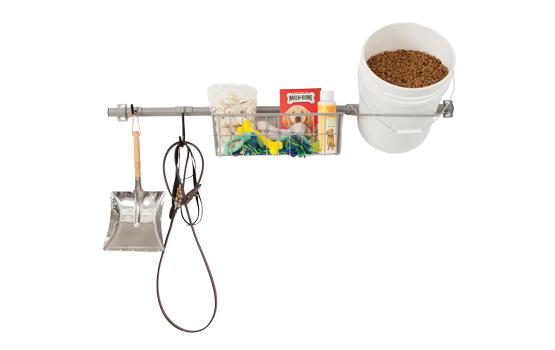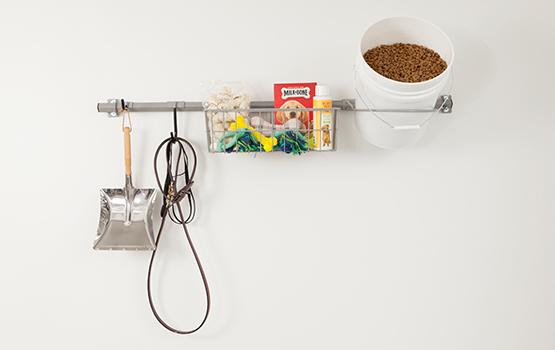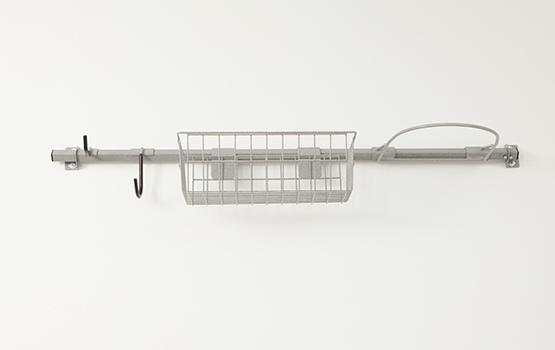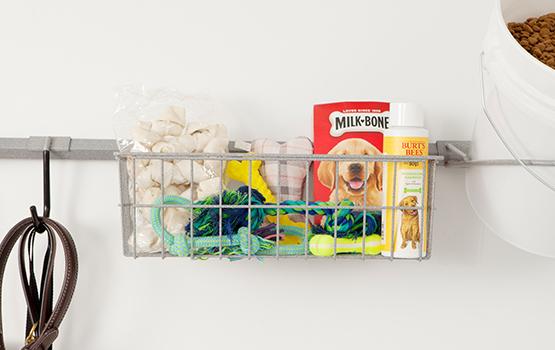 Pet Supplies Storage Rack
$119.99 / each
Item #: N/A
The most efficient pet supplies storage rack available. It uses only 4 feet of wall space, and will easily organize all of your pet's things.
Pet Storage Rack Specs: 2 - Single Bar Brackets 1 - 51" Monkey Bar 1 - J hooks 1 - 3" single hook 1 - Wire Basket 1 - Bucket Holder 1 - Hardware Bag FREE SHIPPING *Lower 48 Only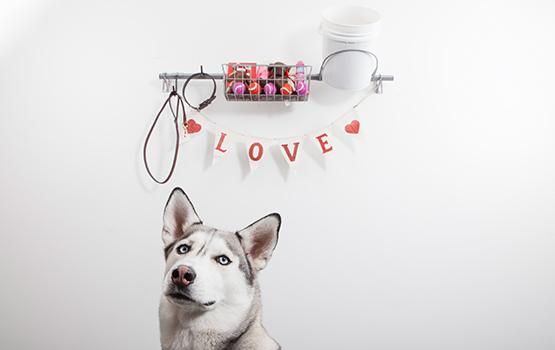 The Monkey Bar Pet Storage Rack has everything you need to store your pet supplies. Utilizing the unique Monkey Bar Bucket Holder, Wire Basket, and Rubber-Coated Hooks, the storage applications are limitless.
Fill a 5 Gallon bucket with your pet's food and store it for easy access while keeping it out of reach of your pet and pests! Hang your leash, toys, treats, training equipment, or grooming supplies on the variety of other hooks provided.