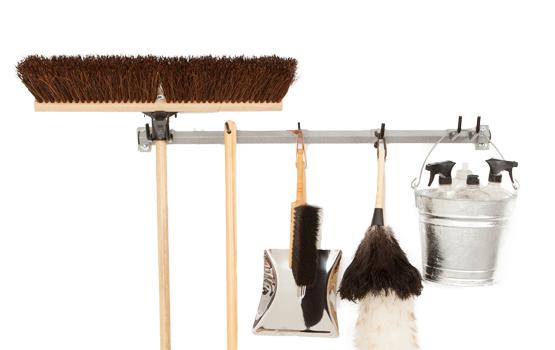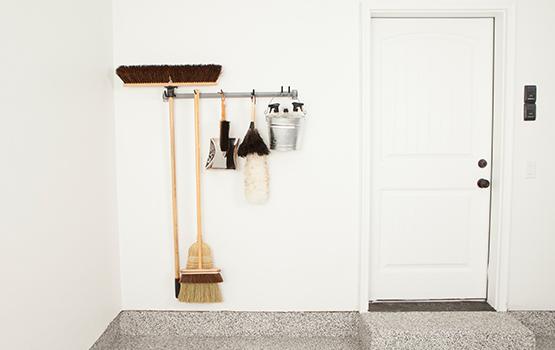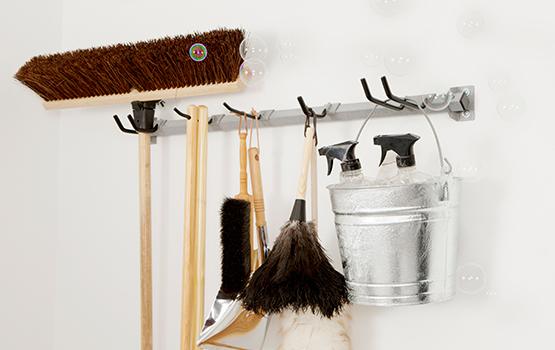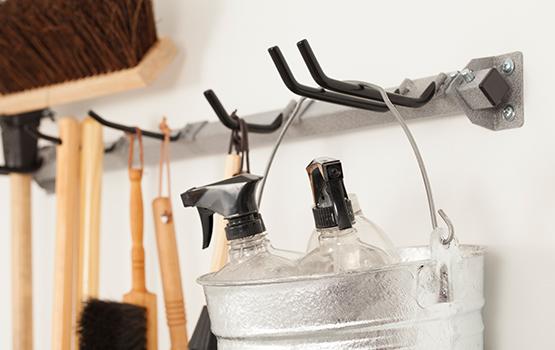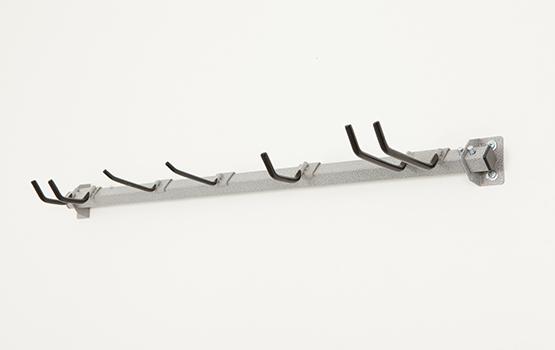 Mop & Broom Rack
$76.99 / each
Item #: N/A
The most durable broom and mop holder on the market, the Mop & Broom Rack will organize the clutter that comes with cleaning.
Mop & Broom Rack Specs: 2 - Single Bar Brackets 1 - 35" Monkey Bar 1 - 3" Double Hook 1 - 3" Single Hook 1 - 5" Double Hook 2 - Skinny Hook 1 - Hardware Bag FREE SHIPPING *Lower 48 Only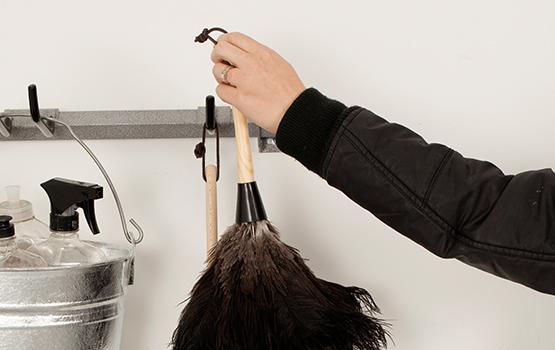 The Mop & Broom Storage Rack by Monkey Bar Storage provides a simple yet effective combination of Monkey Bar hooks to maximize storage potential. With 5 different styles of hooks, this rack is nearly limitless, Organize all the ironic clutter of cleaning and take back your cleaner, happier, more organized life today!