Large Swivel J Hook
$19.99 / each
Item #: N/A
A large swivel hook that holds fat bike tires and other bulky items.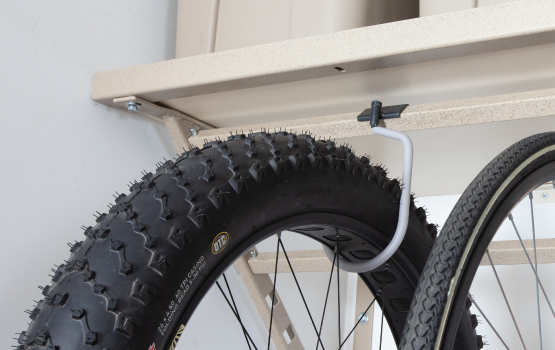 The Large Swivel J Hook rotates 360 degrees for a variety of storage options. It stores fat bike tires and other bikes with large wheels. It also holds cords, snowboards, and yard tools. The powder coated hooks are made with durable steel that has been rubber coated to safely hold and protect bike rims.
Q: What is the weight capacity of this hook?
A: 40lbs