Large Snowshoe Rack
$87.99 / each
Item #: N/A
Create valuable floor space with large snowshoe rack that will hold 3 pairs of snowshoes.
Large Snowshoe Rack Specs: 2 - Single Bar Brackets 1 - 51" Monkey Bar 6 - 3" Single Hooks/br> 4 - 2" Wood Screws 4- washers FREE SHIPPING *Lower 48 Only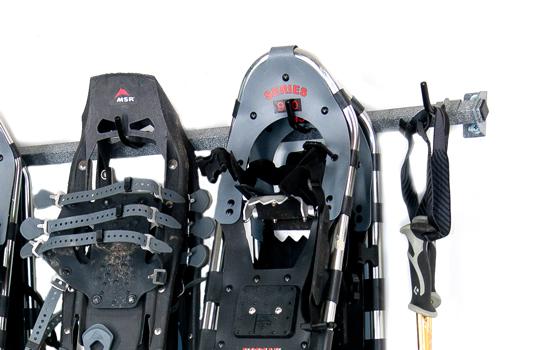 This snowshoe rack provides the best way to store your snowshoes in an organized fashion that is up and off the floor. Having this Large Snowshoe Rack will give you the ability to create extra space in your home. Installation is easy and only takes about 10 minutes from start to finish for this snowshoe rack.