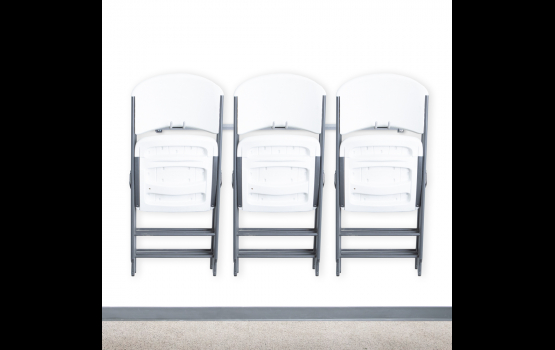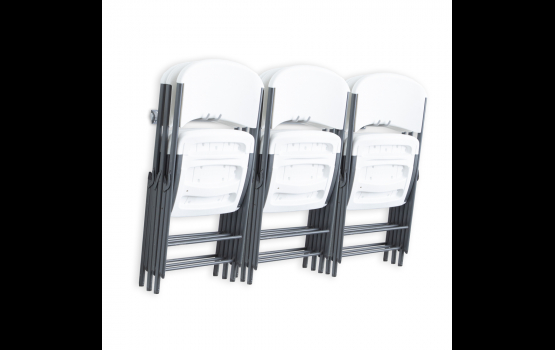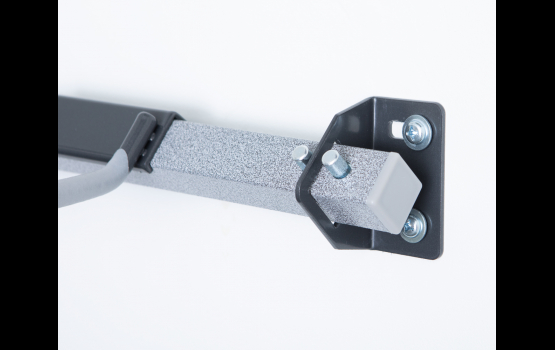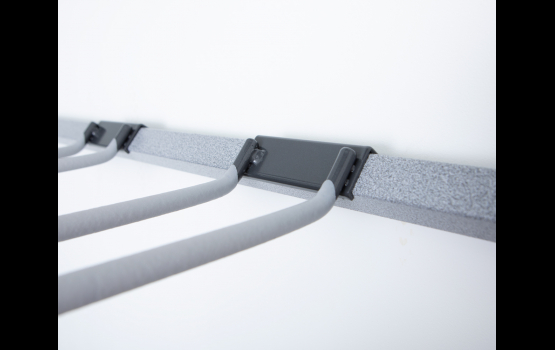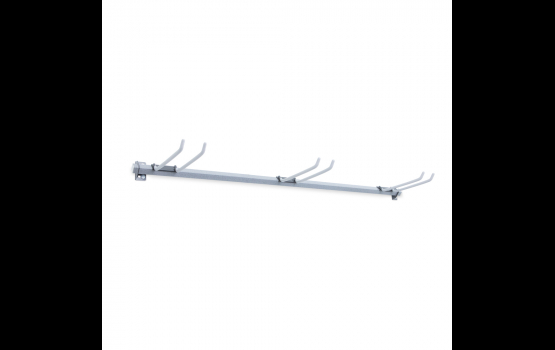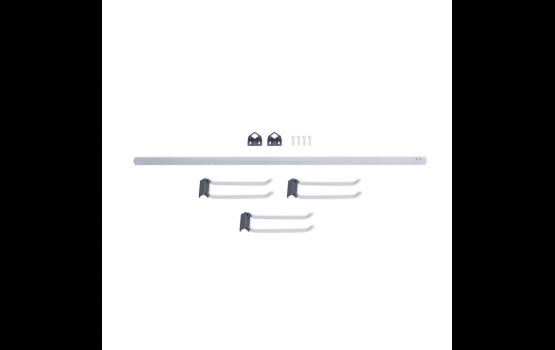 Large Folding Chair Rack
$98.99 / each
Item #: N/A
The Large Folding Chair Rack allows you to store 12 to 15 folding chairs in only 4 feet of wall space.
The Large Folding Chair Rack includes: 2 - Single Bar Brackets 1 - 51" Monkey Bar 3 - 10" Hooks 1 - Hardware Bag FREE SHIPPING *Lower 48 Only
Our Large Folding Chair Rack will provide you with much-needed space in your garage, church, or utility room by allowing you to store folding chairs neatly up on the wall. This folding chair rack holds between 12 and 15 chairs and can be installed in 15 minutes or less. Made out of industrial steel and equipped with rubber-coated hooks, you'll never have to deal with the hassle of leaning folding chairs up against the wall again.