Large Coat Rack
$87.99 / each
Item #: N/A
The garage coat rack is the perfect solution for anyone wanting to hang their clothes up and out of the way.
Large Coat Rack Specs: 2 - Shed Brackets 1 - 51" Monkey Bar 8 - 3" Hooks 4 - 2" Wood Screws 4- Washers FREE SHIPPING *Lower 48 Only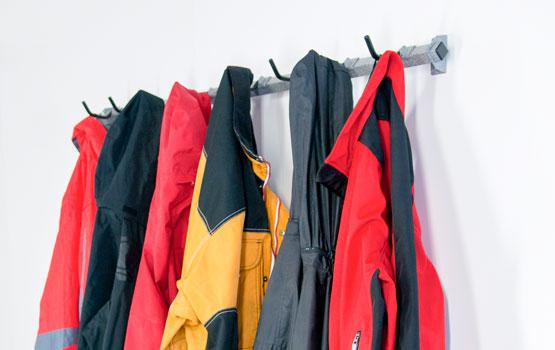 This garage coat rack will allow you to hold up to 8 adult coats. Wall mounted for stability, this garage coat rack is perfect for a shop, warehouse, barn, closet, or tack room. The 3" long hooks that are included will hold even the heaviest of clothes on this garage coat rack, making it perfectly suited for indoors and outdoors.