Large Baseball Rack
$87.99 / each
Item #: N/A
Our Large Baseball rack is the perfect solution for storing mitts, catcher's gloves, bats, and any other baseball equipment you own.
The Large Baseball Rack includes: 2 - Single Bar Brackets 2 - 12" Hooks 3 -3" Single Hooks 4 - 2" Wood Screws 4 Washers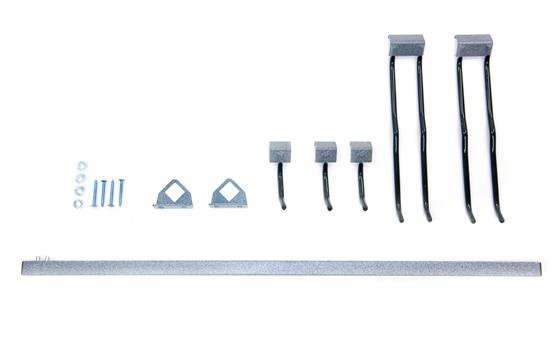 Our Large Baseball Rack is one of the most versatile on the market. This baseball rack can hold 12 bats, gloves, helmets, catcher's gear, and any other baseball gear you might have.
This rack is made out of powder-coated steel and each of the hooks are coated in rubber to ensure maximum stability. Additionally, this rack comes with free shipping and a lifetime warranty.