Camping Chair Rack
$76.99 / each
Item #: N/A
Get 12 of your folding chairs up and off the ground with this camping chair rack.
Camping Chair Rack Specs: 2 - Single Bar Brackets 1 - 51" Monkey Bar 6 - 3" Single Hooks 4 - 2" Wood Screws 4 - Washers FREE SHIPPING *Lower 48 Only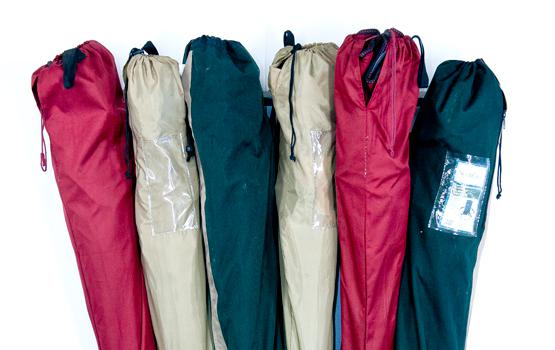 This camping chair rack can easily hold 12 of your heaviest chairs, up to 200lbs. Perfect for anyone with an abundance of camping chairs, this rack can get all of your clutter up and off the garage. Not only will your camping chairs be organized, but they will be kept at eye level where they are easily accessible. The hooks slide on the bar for easy customization and all of the components are made of powder coated steel. Enjoy the rack that lasts a lifetime.
Q: Can this rack be installed in a concrete or other wall type?
A: Yes, although we do not provide the hardware for alternative wall applications, call 208-356-8820 and a customer service representative can explain the needed hardware for your specific situation.