Kayak Storage Rack
$76.99 / each
Item #: N/A
With the Kayak Storage Rack you can store kayaks, canoes, surf boards, wake boards, plain plywood and more.
The Kayak Storage Rack can easily be removed from the brackets when the rack is not in use.
Kayak Storage Rack
2 - 25" Monkey Bars 2 - Brackets 1 - Hardware Bag
FREE SHIPPING
*Lower 48 Only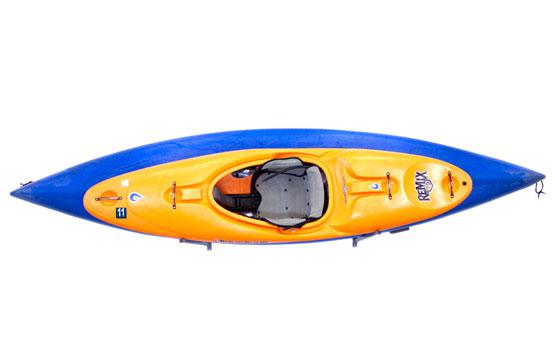 If you enjoy kayaking or surfing, our Kayak Storage Rack is an ideal solution for storing your kayaks, surfboards, or even just plain plywood up and off of the ground. This rack is equipped with brackets that can easily clip in and out to provide custom bar lengths. When you're not using the rack, you can quickly remove these brackets.
This rack is capable of holding up to 150 pounds so you can store two kayaks horizontally on their sides. This rack also comes with a lifetime warranty and is made out of industrial powder coated steel.
Q: Are their other applications for this rack?
A: Yes it can be used to store lumber, ladders, fishing poles, PVC pipe and other piping.
Q: What keeps the kayaks form falling off?
A: The bars are angled upward?
Q: Will it hold a canoe?
A: Yes it will.