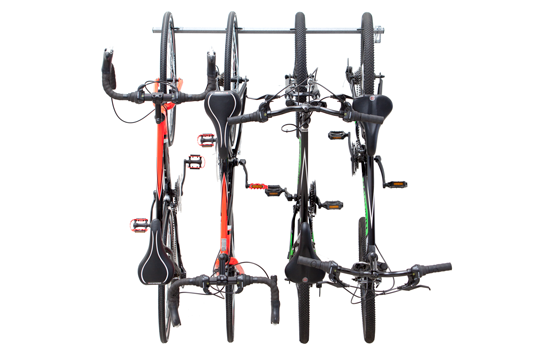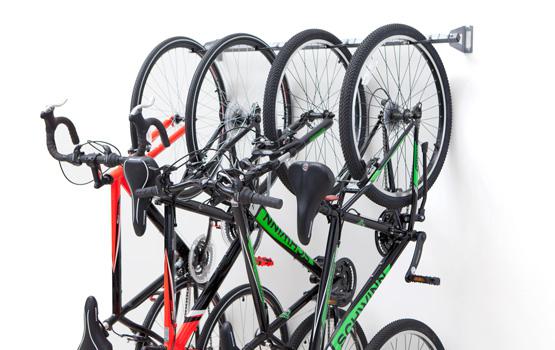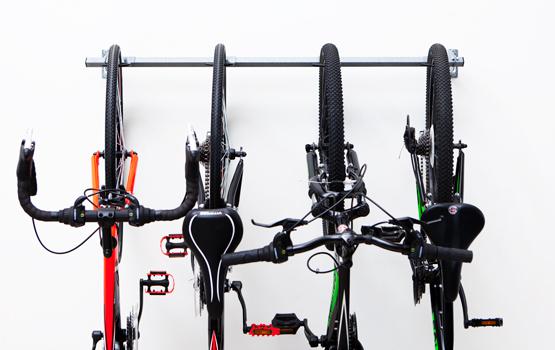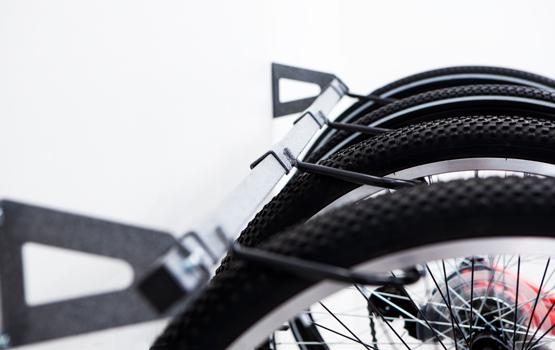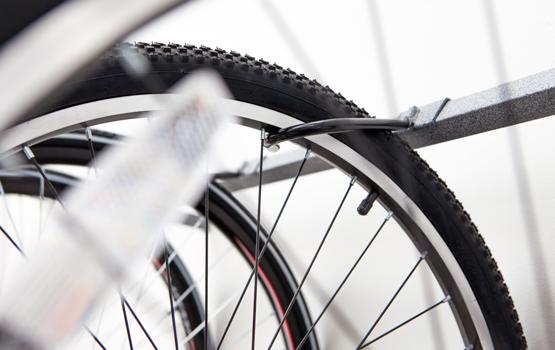 4 Bike Storage Rack
$89.99 / each
Item #: N/A
Create valuable floor space with the 4 Bike Storage Rack. Installs in minutes.
4 Bike Storage Rack Specs: 2 - Shed Brackets 1 - 51" Monkey Bar 4 - J hooks 1 - Hardware Bag FREE SHIPPING *Lower 48 Only
Protect your bikes, your cars, and your ankles by getting your bikes off the floor. A bike storage rack will create valuable floor space and help organize your garage. Our bike storage rack will hold 4 of any types of bikes or you can use the hooks to hold helmets, pumps, or cycling shoes.
The 4 Bike Storage Rack installs in just 15 minutes and using the system is a breeze. Each rack is backed by a lifetime warranty.
Q: Can this rack be installed in a concrete or other wall type?
A: Yes, although we do not provide the hardware for alternative wall applications, call 208-356-8820 and a customer service representative can explain the needed hardware for your specific situation.
Q: Does this rack work for road bikes as well?
A: Yes. The design allows for storage of all bikes types.