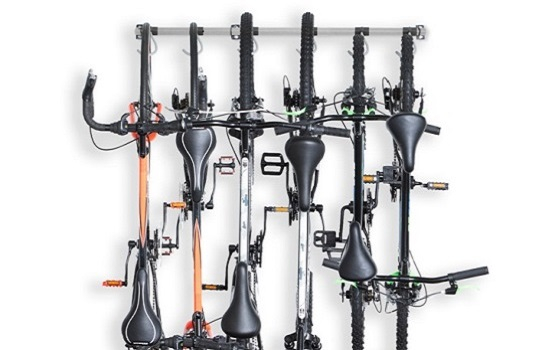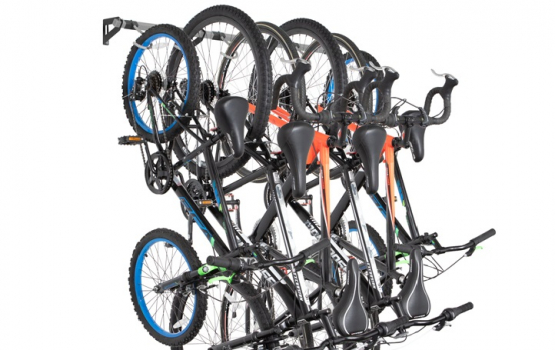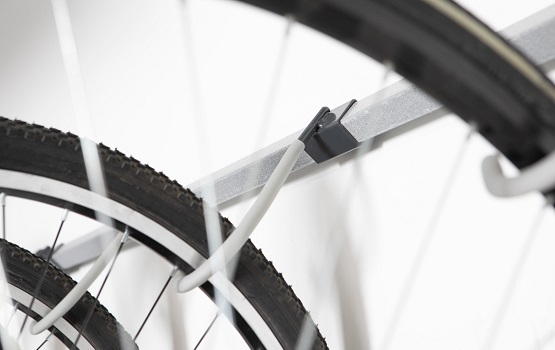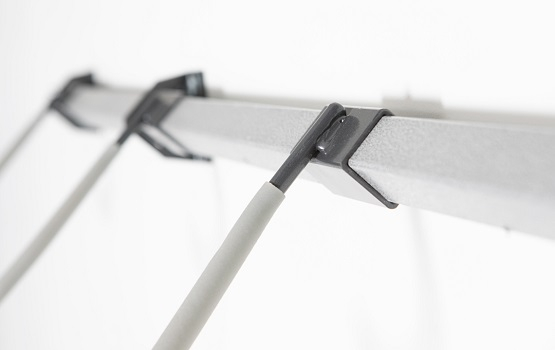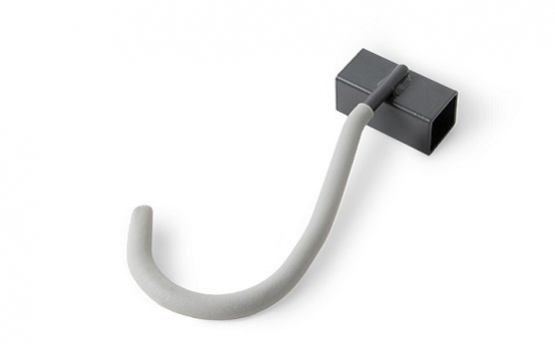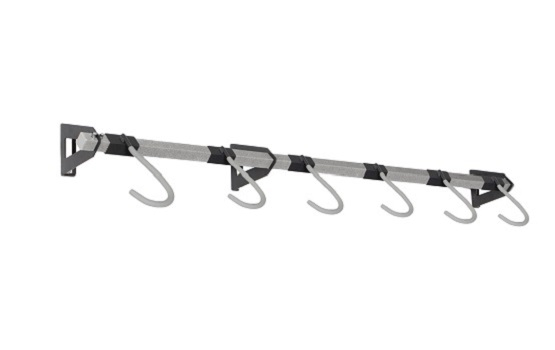 6 Bike Storage Rack
$108.99 / each
Item #: N/A
The only garage bike rack to hold 6 bicycles and up to 300lbs when using the optional 3rd bracket. It uses only 4 feet of wall space. This wall mounted bike rack will hold all sizes and styles of bikes.
6 Bike Storage Rack Specs: 3 - Shed Brackets 1 - 51" Monkey Bar 6 - J hooks 1 - Hardware Bag FREE SHIPPING *Lower 48 Only
Tired of weaving around and tripping over bikes whenever you walk into your garage? Our garage bike rack can take care of this problem. Easily installed within 15 minutes, this garage bike rack is designed to be mounted on the wall and can accommodate up to six bicycles. The new hooks will never pop off the bar when loading and unloading the rack while still allowing the hooks to adjust side to side. The updated design will now accommodate larger tires up to 4" wide.
Each rack comes with a lifetime warranty so you never have to worry about finding a convenient spot to store your bikes ever again. Get your bikes in order with the strongest garage bike rack on the market.
Q: What height do you recommend for installation?
A: We recommend 60" from the floor.
Q: Does this rack work for road bikes as well?
A: Yes. The design allows for all bike types.
Q: If I want to get a bike in the middle, do I have to remove the other bikes to the left or right of it before accessing?
A: If the rack has 6 bikes on it you may need to do some adjusting in order to get the middle bike out. For regular use we recommend storing no more than four bikes.