9 Bucket Rack
$283.99 / each
Item #: N/A
Create a wall of organization with the 9 Bucket Rack. Holds up to 400lbs.
The bucket storage rack that works as hard as you do.
9 Bucket Rack Specs:
2 - Single Bar Brackets 3 - 51" Monkey Bar 9 - Bucket Holders 2 - Vertical Drop Down Braces 1 - Hardware Bag
FREE SHIPPING
*Lower 48 Only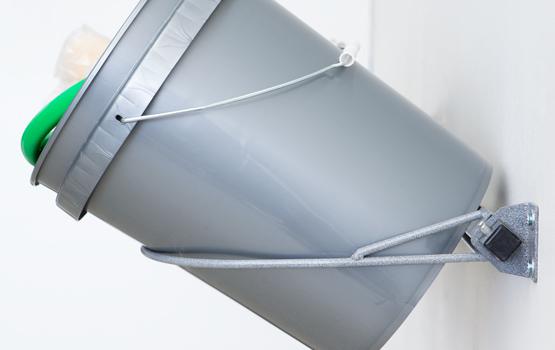 This bucket storage rack can hold up to 9 five-gallon buckets. This rack is perfect for handymen, contractors, garages, and crafters. Keep odds and ends in buckets and keep your buckets organized with this bucket storage rack. Get more done with a bucket storage rack!