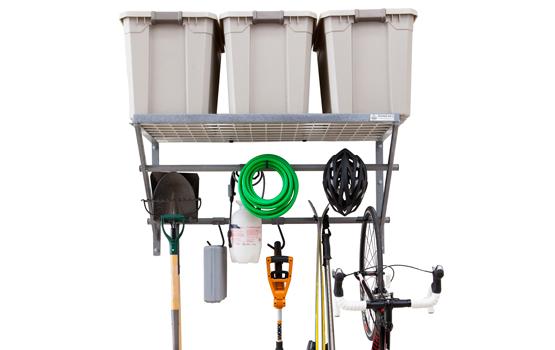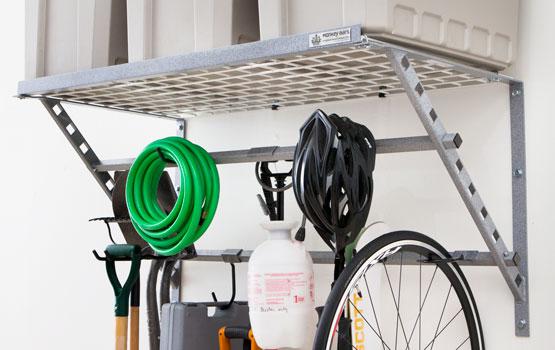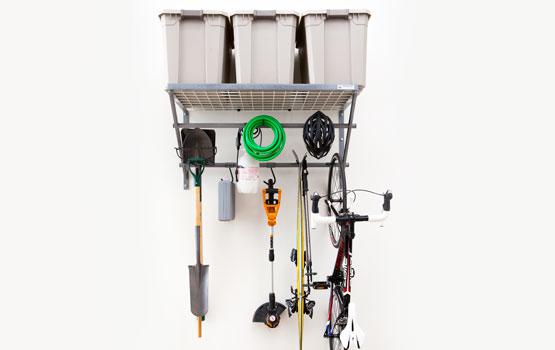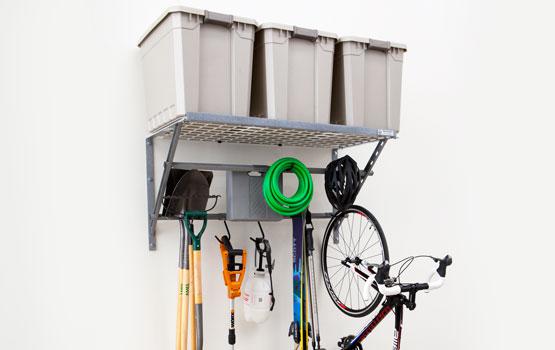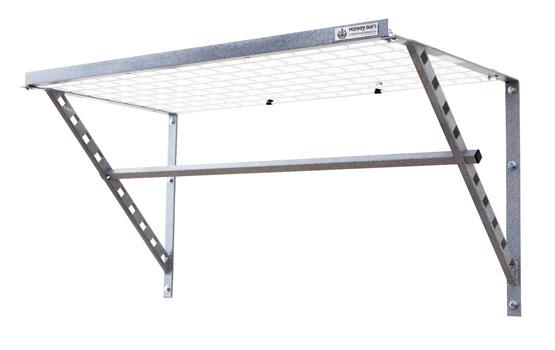 4ft Storage System
$399.99 / each
Item #: N/A
With a 1000 lb shelf and fully adjustable bars and hooks, this is the best 4 foot storage solution.
4ft Storage System Specs:
2- 24" Brackets
1- 2'x4' Grid Shelf
2- 51" Monkey Bar
1- 48" Angle Iron
2- 3" Single Hooks
1- 3" Wide Hooks
1- 6" Narrow Hook
1- 12" Double Hook
3- J Hooks
1- Hardware Pack
At Monkey Bars, we build products to last and our 4FT Storage System is no exception. We've combined American ingenuity with world class manufacturing to create the only wall mounted shelf rack that can hold up to 1000 pounds for every four feet of space. We also implemented our patented layered storage solutions and included multiple bars and hooks. If your garage looks more like a storage unit or a glorified junk drawer, start organizing your life today with our 4FT Storage System.