35" Single Bar Rack
$29.99 / each
Item #: N/A
The 35" Single Bar Rack takes up minimal room while retaining great storage capacity. The bar sits closer to the wall than the Shed Racks.
Pick the hooks that best fit your needs.
The Single Bar Rack includes:
2 - Single Bar Brackets 1 - 35" Monkey Bar 1 - Hardware Bag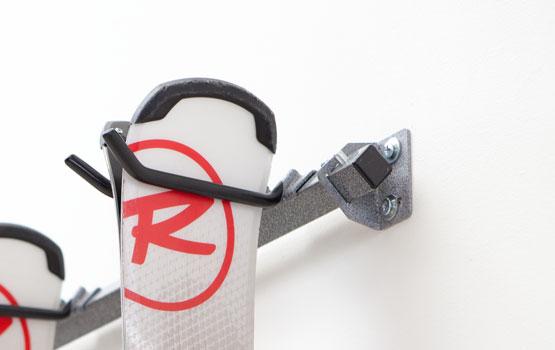 The 35" Single Bar Bracket is our smallest rack. At only 35" wide, it is an extremely efficient way to store cleaning supplies, yard tools and more in a very small amount of space. Add a variety of our hooks to make the most of your new 35" Single Bar Kit.