3 Bucket Rack
$108.99 / each
Item #: N/A
Organize odds and ends with the durable 3 Bucket Rack.
Holds 3 five-gallon buckets and up to 400 lbs.
3 Bucket Rack Specs:
2 - Single Bar Brackets 1 - 51" Monkey Bar 3 - Bucket Holders 1 - Hardware Bag * Buckets are not included
FREE SHIPPING
*Lower 48 Only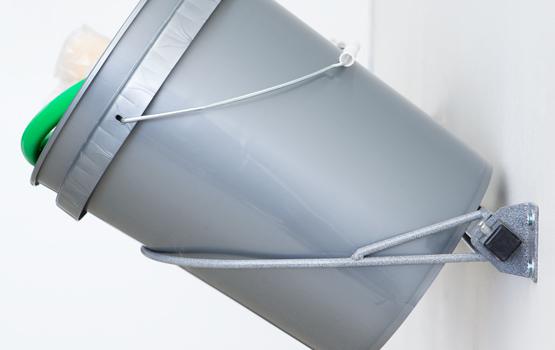 Buckets are great for holding random bolts, washers, wiring, paint brushes, etc. They usually clutter up your garage floor but now you can get them off the floor and at eye level. The buckets sit on an angle so it's easy to see what is in them. Help your handyman or DIYer stay organized with a bucket rack.